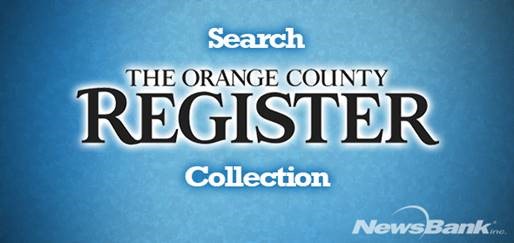 Click here to access the Orange County Register through NewsBank.
A valid NBPL library card is all you need to access most of our online resources from home or any other location.
Art & Literature
AskART
This database can only be used at the library
AskART is an online database containing over 350,000 international artists, biographies, and art auction records.

Literature Resource Center
A literature reference database designed for both the undergraduate and graduate student as well as the sophisticated casual user.
Novelist Plus
A fiction and non-fiction database that provides author, title, and subject access, series information and more. Unabridged and abridged audiobooks can also be searched.
Novelist Plus K-8
Specializes in book information geared towards children and young adults.
OverDrive eBooks & Audiobooks
Wide selection of downloadable eBooks, audiobooks, and streaming video for all ages.
---

Business and Investments
---

Genealogy
---

Legal Reference
---

Lifelong Learning Tools
---

Magazines and Newspapers
Consumer Reports
Online version of the Consumer Reports magazine.
Historical Newspapers - Temporary Barcode users please put NBPL in front of your barcode to access these resources:
Flipster
Access popular digital magazines on your mobile device with Flipster. Download and read magazines anytime and anywhere for free with the Library's subscription to this digital newstand.
Local Newspaper Historical Records
A digitized collection of local publications from the 1940's to the early 2000's, including Newport Beach Times, Newport Beach Ensign and The Daily Pilot. Currently, this database can only be used at the library.
National Geographic Magazine
Featuring the complete archive of the magazine from 1888 to present day, a People, Animals and the World module as well as access to NG Kids.
Orange County Register
Search more than 30 years of Orange County history with The Orange County Register Collection through NewsBank. Coverage from 1987 through current.
ProQuest Magazines and Journal articles
Temporary Barcode users please put NBPL in front of your barcode to access this resource: Full text articles from over 20,000 magazines, newspapers, and journals, including current issues of the Los Angeles Times, Wall Street Journal, and New York Times.
---

Student Resources