Study/Meeting Rooms
Whether it's a one-on-one or a group meeting, we've got you covered.
Study Rooms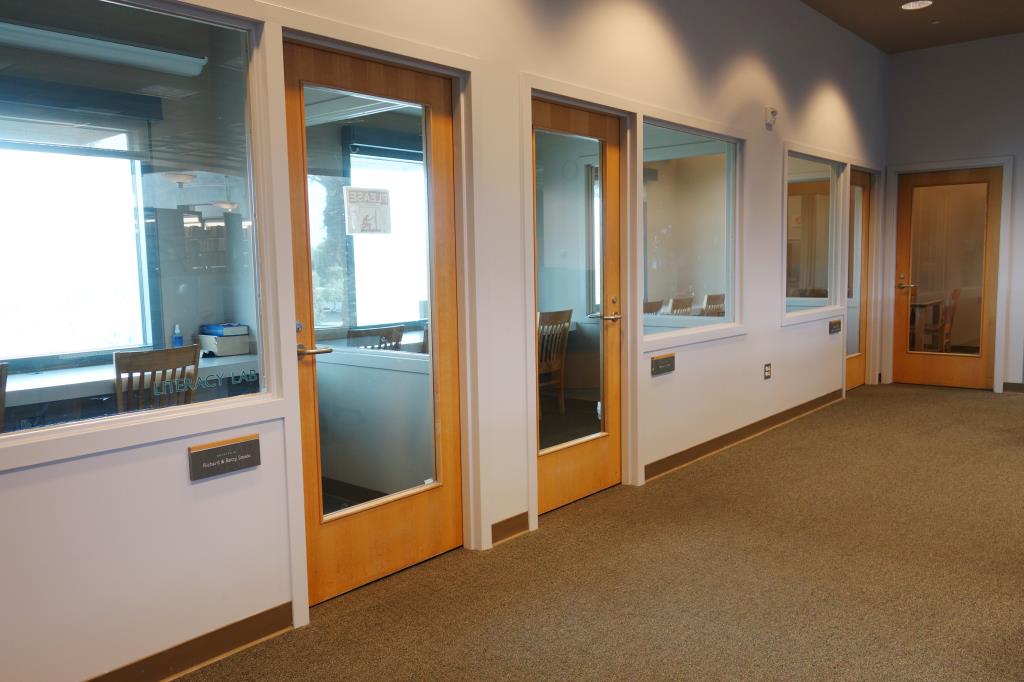 Location: Central Library, Upper Level
There are three (3) study rooms at the Central Library near the public computer area.
Study rooms can accommodate individuals or groups of 2-5 people.
Study rooms can be reserved daily on a first come, first serve basis
Patrons must request to reserve a study room in person at the Reference Desk on the second floor of the Central Library. You must have a valid Newport Beach Public Library card.
The Library will not accept telephone or e-mail requests to use the study rooms.
Patrons may only schedule one 2-hour study room session at a time; however, patrons may extend the length of their initial session for an additional two (2) hour period if no other patrons are waiting to use the room.
Reservations for study rooms will be honored for 10 minutes past the requested time. Failure to arrive within 10 minutes of the requested time will result in a forfeiture of the reserved study room.
The Library's free Wi-Fi is accessible inside the study rooms.
Please read Study Rooms/Charles Sword Meeting Room Policy before reserving.
---
Charles Sword Meeting Room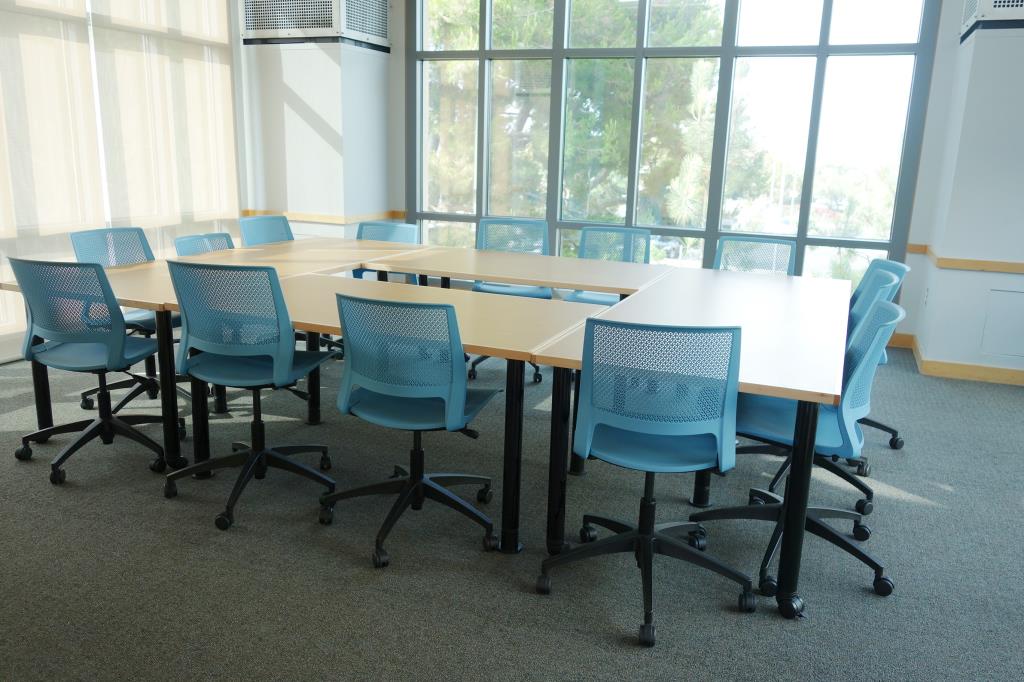 Location: Central Library, Upper Level
The Charles Sword Meeting Room is located upstairs in the southwest corner of the Central Library.
The Sword Meeting Room requires a minimum of 6 people and cannot exceed 20 people.
The room may be reserved for a maximum of four (4) hours per group.
The room reservation will be released if the patron does not arrive within ten (10) minutes of their reservation time.
No commercial activity is permitted in the room, including the collection of fees from others in your group.
Snacks are permitted in the room.
There is no telephone line in the room or A/V equipment of any kind.
The room is located in a quiet area of the Library, so groups must keep the noise to a reasonable level at all times.
The room may be used during Central Library operating hours:

Monday – Thursday, 9AM – 9PM
Friday – Saturday, 9AM – 6PM
Sunday, 12PM – 5PM

The room may be reserved a maximum of four (4) weeks in advance of the scheduled meeting date.
Room reservations may only be made through the Administration office Mondays-Thursdays between 9AM-5PM, Fridays 9AM-4PM (in person or by telephone). Requests made outside of those hours will not be honored.
Patrons must have a valid NBPL card on file

before

reserving the Sword Meeting Room.

Card must be obtained in advance.
Patron must provide valid picture identification with current address.
NBPL card is free to California residents and $10 for all others.
Student ID is acceptable for school age applicants under age 18.

The Reference staff will open the Sword Room only for patrons who reserved the room through the Administration office.
Walk-ins without a reservation will not be accepted and will be redirected by Reference staff to a study room.
IMPORTANT:

Tables and chairs may be rearranged during your room use; however, all furniture must be returned to its original configuration before you vacate the room, which includes wooden chairs stacked on the storage cart.

Please read Study Rooms/Charles Sword Meeting Room Policy before reserving.
---
Friends Meeting Room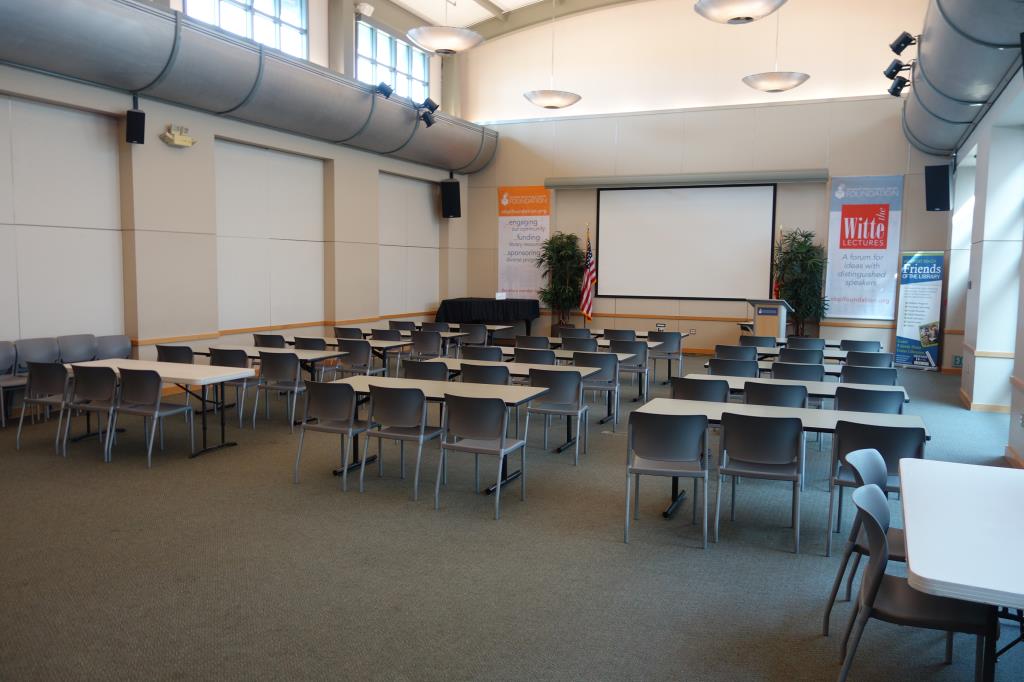 Location: Central Library, Lower Level
The Friends Meeting Room is primarily reserved for Library programming, but is available for rent, for a fee and upon Library Services Director approval. For more information contact the Administration Office at (949) 717-3801 or view our Friends Meeting Room Policy.