eBook & eAudio Booklists for Kids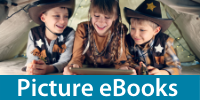 Animals and Nature
Ah Ha by Jeff Mack
A Stone Sat Still by Brendan Wenzel
Hooray for Today! by Brian Won
It's a Tiger! by David LaRochelle
Outside In by Deborah Underwood
The Very Hungry Caterpillar by Eric Carle
Classics
Goodnight Moon by Margaret Wise Brown
Snowy Day by Ezra Jack Keats
Concepts
Circle by Mac Barnett
Crescent Moons and Pointed Minarets by Hena Khan
Five Little Monkeys Jumping on the Bed by Eileen Christelow
Green is a Chile Pepper by Roseanne Greenfield Thong
Feelings
Grandpa's Stories: A Book of Remembering by Joseph Coelho
Grumpy Monkey by Suzanne Lang
My Heart Fills with Happiness by Monique Gray Smith
Tiny T-Rex and the Impossible Hug by Jonathan Stutzman
Funny
Click, Clack, Moo by Doreen Cronin
Couch Potato by Jory John
Dragons Love Tacos by Adam Rubin
The Day the Crayons Quit by Drew Daywalt
Duck! Rabbit! By Amy Krouse Rosenthal
Interrupting Chicken and the Elephant of Surprise by David Ezra Stein
Pete the Cat and the Perfect Pizza Party by James Dean
Individuality
A Color of His Own by Leo Lionni
The Day You Begin by Jacqueline Woodson
A Friend for Henry by Jenn Bailey
Julian is a Mermaid by Jessica Love
Multicultural
All Because You Matter by Tami Charles
Goldy Luck and the Three Pandas by Natash Yim
My Papi Has a Motorcycle by Isabel Quintero
Vamos! Let's Go to the Market by Raul the Third
Reading
Give Me Back My Book by Travis Foster
Lola at the Library by Anna McQuinn
Reading Makes You Feel Good by Todd Parr
Toddler Tools
Llama Llama Mess, Mess, Mess by Anna Dewdney
Richard Scarry's Best Little Word Book Ever by Richard Scarry
Transportation
Diggers Go by Steve Light
Fire Truck Vs. Dragon by Chris Barton
Good Night, Little Blue Truck by Alice Shertle
Goodnight, Goodnight, Construction Site by Sherry Dusky Rinker
Katy and the Big Snow by Virginia Lee Burton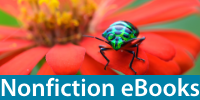 365 days of Wonder by R.J. Palacio
This is how we do it by Matt Lamothe
Toddler Tools
Calm-down time by Elizabeth Verdick
Germs are not for sharing by Elizabeth Verdick
Animals and Nature
Actual Size by Steve Jenkins
Feathers: Not Just For Flying by Melissa Stewart
Living Fossils by Rebecca Hirsch
A Nest is Noisy by Dianna Hutts Aston and Sylvia Long
Penguins, Penguins, Everywhere! by Bob Barner
Up in the Garden and Down in the Dirt by Kate Messner
Water can be… by Laura Purdie Salas
STEAM
The Complete baking book for young chefs from America's Test Kitchen
Rosie Revere's Big Project Book for Bold Engineers by Andrea Beaty
Triangles by David A. Adler
History
Her right foot by Dave Eggers
Kid presidents; by David Stabler
Lifting as we climb by Dionne Evette
Little leaders: Bold Women in Black History by Vashti Harrison
Stamped (for kids) by Jason Reynolds
The Very short, entirely true history of mermaids by Sarah Laskow
We are the change: Words of Inspiration from Civil Rights Leaders with introduction by Harry Belafonte
Biography
Joan Proctor, Dragon Doctor by Patricia Valdez
Malala's Magic Pencil by Malala Yousafzai
The Most Beautiful Thing by Kao Kalia Yang
On a Beam of Light; A Story of Albert Einstein by Jennifer Berne
Shark lady by Jess Keating
Soldier for Equality by Duncan Tonatiuh
The Vast Wonder of the World: Biologist Ernest Everett Just by Mélina Mangal
The Watcher: Jane Goodall's Life with the Chimps by Jeanette Winter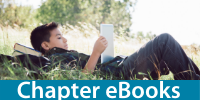 Animal Stories
The One and Only Ivan by Katherine Applegate
Classics
Holes by Louis Sachar
The Jungle Book by Rudyard Kipling
The Little Prince by Atoine de Saint-Exupéry
Mary Poppins by P. L. Travers
Mr. Popper's Penguins by Richard and Florence Atwater
The Wizard of Oz by L. Frank Baum
Fantasy
The Borrowers by Mary Norton
Fablehaven by Brandon Mull
Harry Potter and the Sorcerers Stone by J. K. Rowling
Mysterious Benedict Society by Trenton Lee Stewart
The Phantom Tollbooth by Norton Juster, illus. by Jules Feiffer
The Tale of Despereaux by Kate DiCamillo, illus. by Timothy Basil Ering
Historical Fiction
P. S. Be Eleven by Rita Williams-Garcia
Show Me a Sign by Ann Clare LeZotte
The Sign of the Beaver by Elizabeth George Spears
We Dream of Space by Erin Entrada Kelly
Mystery
Belly Up by Stuart Gibbs
From the Desk of Zoe Washington by Janae Marks
From the Mixed-Up Files of Mrs. Basil E. Frankweiler by E. L. Konigsburg
Hoot by Carl Hiaasen
Mr. and Mrs. Bunny - Detective Extraordinaire by Polly Horvath
Realistic Fiction
Because of Winn-Dixie by Kate DiCamillo
Bridge to Terabithia by Katherine Paterson
The Epic Fail of Arturo Zamora by Pablo Cartaya
Everything Sad is Untrue by Daniel Nayeri
Fighting Words by Kimberly Brubaker Bradley
The Penderwicks by Jeanne Birdsall
Wonder by R. J. Palacio
The Year of the Book by Andrea Cheng, illus Abigail Halpin
Science Fiction
The Lion of Mars by Jennifer L. Holm
Space Case by Stuart Gibbs
The Wild Robot by Peter Brown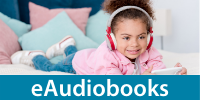 Classics
The Cat in the Hat and other Dr. Seuss Favorites by Dr. Seuss, read by Kelsey Grammer et al.
Charlotte's Web by E. B. White, read by the author
The Collected Stories of Winnie-the-Pooh by A.A. Milne, read by Stephen Fry et al.
Mary Poppins by P. L. Travers, read by Sophie Thompson
Fantasy
The Girl Who Drank the Moon by Kelly Barnhill, read by Christina Moore
Harry Potter and the Sorcerer's Stone by J. K. Rowling, read by Olly Moss
The Hobbit, by J.R.R. Tolkien, read by Anthony Jackson et al.
How to Train Your Dragon by Cressida Cowell, read by David Tennant
The Indian in the Cupboard, by Lynne Reid Banks, read by the author
The Lightning Thief by Rick Riordan, read by Jesse Bernstein
The Tale of Despereaux by Kate DiCamillo, read by Graeme Malcolm
Historical Fiction
Bud, Not Buddy by Christopher Paul Curtis, read by James Avery
Esperanza Rising by Pam Muñoz Ryan, read by Trini Alvarado
Magic Tree House Collection, Books 1-8, by Mary Pope Osborne, read by the author
Mystery
A to Z Mysteries, Books A-C by Ron Roy, read by David Pittu
Bunnicula Collection, Books 1-3 by Deborah and James Howe, read by Victor Garber
Realistic Fiction
Because of Winn-Dixie by Kate DiCamillo, read by Cherry Jones
Frindle by Andrew Clements, read by Keith Nobbs
Junie B. Jones Collection, Books 1-4 by Barbara Park, read by Lana Quintal
The Mercy Watson Collection, Volume 1 by Kate DiCamillo, read by Ron McLarty
The Penderwicks by Jeanne Birdsall, read by Susan Denaker