Public Domain
ebooks and audiobooks
Public Domain eBooks are titles that are no longer copyrighted in the US.
Titles are yours to download and keep forever.
No library card required.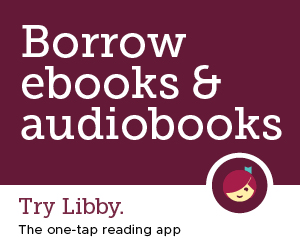 OverDrive eBooks & eAudiobooks

Looking for popular fiction and non-fiction titles in English, Chinese, or Spanish? Download them onto your portable device, including Kindle, iPhone/iPad and Android. OverDrive also has selection of downloadable movies.

Temporary barcode numbers no longer need "NB" before the 6 or 7 digit number. Patrons who have used OverDrive with the "NB" card number will need to contact reference staff to have their numbers merged. Please call 949-717-3800 option 2, or email us through the Contact Us page.

OverDrive is generously funded by the Newport Beach Public Library Foundation.

Overdrive is compatible with the following devices:

Please visit OverDrive's Help page for more information on how to get started

Download OverDrive's Libby app from the Apple App Store or Google Play for use with your phone or tablet.