The Newport Beach Public Library, in association with the City Arts Commission, who play an important role in the preservation of historical and cultural aspects of the community, maintains several Special Collections related to the City's history and development. The Local History Collection is located on the upper level of the Central Library for in Library use only. The Nautical Collection is at the Balboa Branch Library. Please ask staff for assistance in finding historical materials.
This unique collection is comprised of historical works and rare publications documenting life in California. Special emphasis on Orange County cities and luminaries are featured. In addition, you can reference the California State Library's online
Research Guide for Newport Beach
.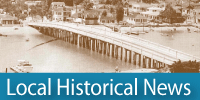 The Central Library of the Newport Beach Public Library houses local publications from the 1940's to the early 2000s on microfilm and in a digital format. Thanks to generous funding from the NBPL Foundation, the microfilm collection has been preserved and made searchable through a remote-access portal.
The Balboa branch of the Newport Beach Public Library houses a robust collection of Nautical books, DVDs, fiction, and periodicals, both historic and current.
This collection specializes in the history of the Pacific Southwest – including southern California, Arizona, northern Mexico and adjoining areas. The Library's collections document the development of the region through photographs, newspapers, and archival papers.

The Balboa Island Museum has an array of exhibits related to the history of Newport Beach and Balboa Island. The museum's collections are comprised of objects, documents, and photographs reflecting the history of Balboa Island and the surrounding area.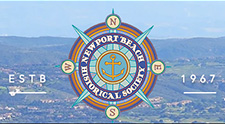 The Newport Beach Historical Society connects people – past, present and future – by collecting, inspiring, educating, preserving and protecting the unique and vibrant history of the City of Newport Beach, including Balboa, Corona del Mar, Newport Harbor, its islands and offshore, the Back Bay, Newport Coast and Newport Mesa.
The California State Library selected Newport Beach as the California History Section's City of the Month. This distinction highlights organizations involved in local cultural preservation and outreach, as well as the varied local history resources available to researchers at the State Library. Click the link above to access the Newport Beach History Research Guide.