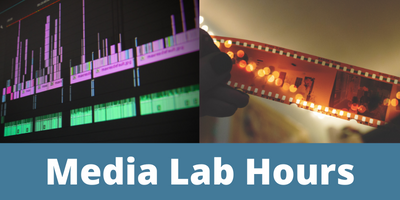 Monday - Thursday
10:00am - 8:00pm

Friday - Saturday
10:00am - 5:00pm

Sunday
12:00pm - 4:00pm
---

Get Creative
The Media Lab located on the lower level of the Central Library and offers customers access to specialized software and equipment for digital audio and visual production. Design a brochure. Edit a film. Build a website. Animate a cartoon. Plan a dream house. model in 3D. enhance a photograph. Learn new skills. Record your music. Share your vision. Impress your clients. Get creative.
NBPL Patrons can make a reservation to use the Media Lab by using the reservation system or speaking to library staff. Media Lab resources are available online.

Mac Workstations: MacOS Monterey
All stations include the Adobe Creative Cloud and Final Cut Pro
Sound Lab Mac
iMac computer station with Logic Pro and GarageBand.
Hardware: Focusrite Scarlett 2i2, Audio Technica AT4047 microphone, and Bose Companion 2 Series III Multimedia Monitor System.
Media Lab Mac
Adobe CC 2021 Collection, Final Cut Pro, iMovie
Media Lab Mac Photo Scanner
Scan photos and slides into digital images, Adobe CC 2021
PC Workstations: Windows 7
All stations include the Adobe Creative Cloud
Media Lab PC
Adobe CC 2021 Collection
AutoCAD PC (Unavailable until further notice)
AutoCAD/AutoDesk, Adobe CC 2021 Collection
WIN VHS Converter
Video Converter software, Adobe CC 2021 Collection
The Media Lab is generously funded by the
Newport Beach Public Library Foundation
---

Shape Your Sound
The Sound Lab is equipped with the hardware and software to suit your audio needs, be it editing an album or recording.
The Sound Lab includes an iMac computer station, Focusrite Scarlett 2i2, Garageband, Logic Pro, Native Instruments Komplete Kontrol A61 Smart Keyboard Controller, Audio Technica AT4047MP microphone, and a Fender Super Champ XD amplifier.
---

Learn More About
Our Tech Toys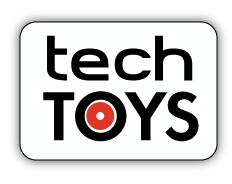 Need to know what you need to use the Media Lab? The Media Lab Use Policy is available online to answer any question you may have.
If you have further questions, please contact the Central Library Reference Desk at 949-717-3860.