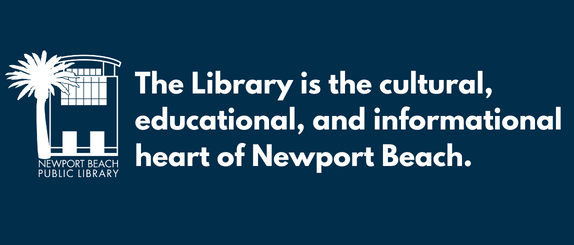 Addresses, phone numbers, a map and hours for each NBPL location.
History and general information about the City of Newport Beach.
The Newport Beach Public Library has a long history of service to the community beginning in the 1909.
Information about the governing Board of the library.
Policies governing the use of the Newport Beach Public Library.
Newport/Mesa ProLiteracy, located on the lower level of the Central Library, provides services for adults seeking to improve their English reading and writing skills.
The Cultural Arts Division of the Newport Beach Public Library, with guidance and support by the Newport Beach City Arts Commission, brings cultural and arts programming to the community.
The Friends fund children's programs, Sunday Musicales and other library programs through used book sales and donations.
The Newport Beach Public Library Foundation funds valuable library resources and services , and presents a variety of literary programs design to engage the community.
News releases, facts and figures, photos and other information helpful in preparing articles about NBPL and upcoming events.
Get in touch with us via email, phone or postal mail.
Book Discussion Group
What Strange Paradise by Omar El Akkad - presented by NBPL Foundation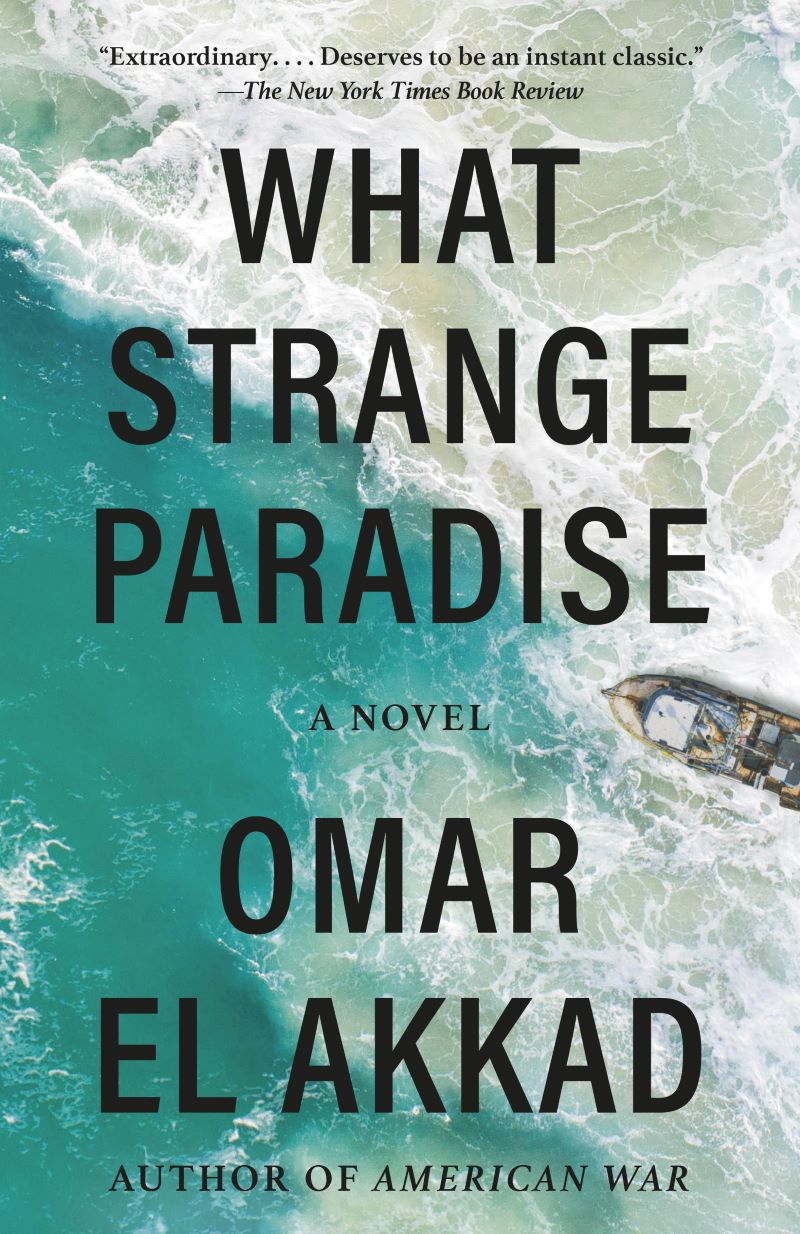 February 14* (third Tuesday of the month)

What Strange Paradise is the story of two children finding their way through a hostile world. But it is also a story of empathy and indifference, of hope and despair—and about the way each of those things can blind us to reality. An overfilled, ill-equipped, dilapidated ship has sunk under the weight of its too many passengers: Syrians, Ethiopians, Egyptians, Lebanese, Palestinians, all of them desperate to escape untenable lives back in their homelands. But miraculously, someone has survived the passage: nine-year-old Amir, a Syrian boy who is soon rescued by Vänna. Vänna is a teenage girl, who, despite being native to the island, experiences her own sense of homelessness. And though Vänna and Amir are complete strangers, and don't speak a common language, Vänna is determined to do whatever it takes to save the boy.
Meeting Details:
Friends Room, Central Library, 1000 Avocado Avenue, Newport Beach, CA
2nd Wednesday of the month / September to May
9:30am - 11:00am / doors open at 9:15am
FREE (a suggested donation of $10.00 is always appreciated)
No Reservations required
Come whether you've read the book or not as The Group is kind, curious, and engaging!
The Book Discussion Group members select, read, and discuss 9-10 books per year. This active and dynamic Group meets on the 2nd Wednesday of the month from 9:30am - 11:00am in the Friends Room at the Central Library. All are welcome whether you've read the book or not and the program is FREE. Refreshments are provided and the books are available through the Newport Beach Public Library.
For detailed 2022-2023 Book Discussion Group reading list: https://nbplf.foundation/programs/book-discussion-group/
Return to full list >>