Friends of the Library Board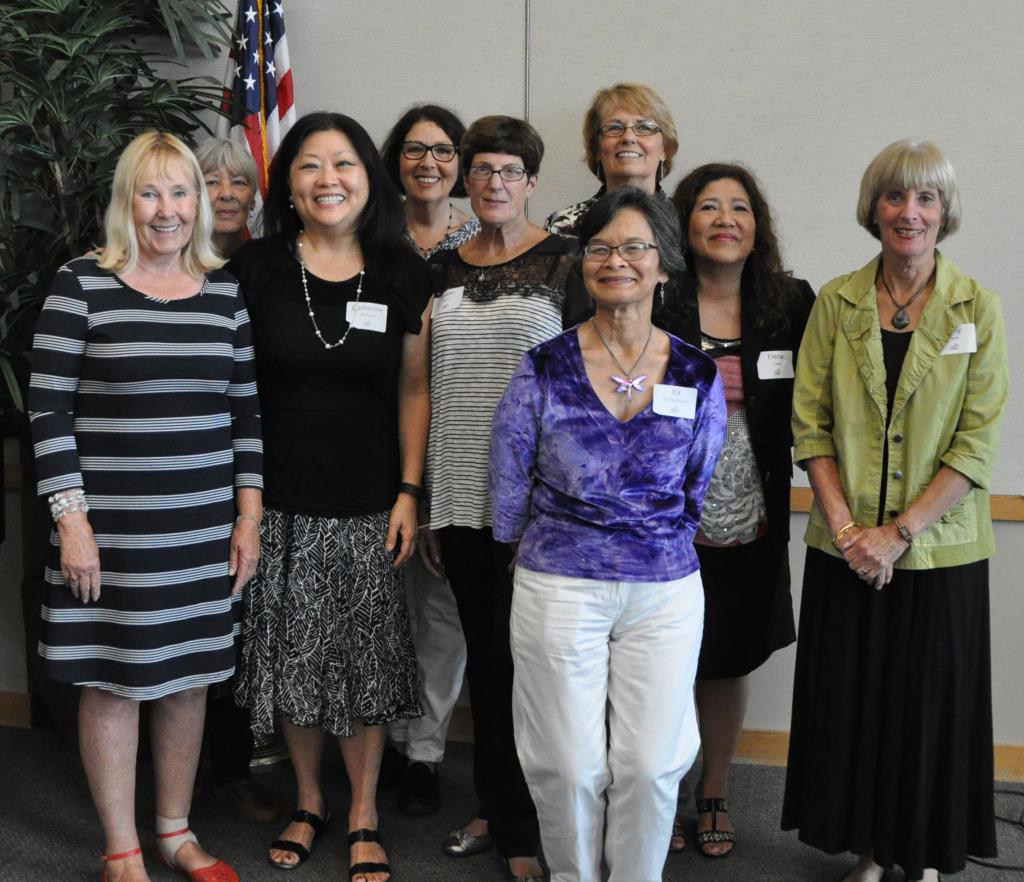 Amy Hunt, President
Pam Crook, 1st VP/Programs
Elena Yuasa, 2nd VP/Membership
Ita Vandenbroek - 3rd VP/Book Sales
Susan Caine, Treasurer
Catherine Wallach, Secretary
Pam Furry, Historian
Katie Loss, Publicist
Wendy Frankel, Bookstore Manager
Paul Fliegelman, Volunteer Coordinator
Doug Coulter, Library Board Liaison
Friends of the Library Board Meetings are held the second Tuesday of every month except for June and December at 9:30 a.m.
OUR GIFT TO THE LIBRARY
The Friends of the Library presented City and Library officials with a check for $116,377.21 at the Newport Beach City Council meeting Tuesday, November 27. Appropriately, it was "Giving Tuesday," the perfect day to make another big gift to the Newport Beach Public Library. That brings our grand total for the year to $296,377.21! Thank you to all the hard working and generous Friends. You make a difference! This gift will provide funding for the opening day collection and the reading porch furniture at the Corona del Mar Branch Library.
---

BLIND DATE WITH A BOOK
Tuesday, February 5 to February 28
Single? In a relationship? It's complicated?
Starting Tuesday, February 5, come to the Book Store and you can go on a mystery date. All display books are wrapped in brown paper. Simply select one based on the description ...no peeking!
Take your date home and get acquainted. Will it be funny, mysterious, romantic, or entertaining? There will be no lulls in the conversation, no awkward questions, no need to dress up. You may be disappointed, but then again you may have a great time! Inside each book is a "Rate Your Date" slip. Let us know if you enjoyed yourself or if it was a dud.
There will be no hard feelings or awkward break ups. Each slip you turn in will earn you a treat for your blind date. All slips will be entered for a prize at the end of the month. So what do you say? Are you ready for your date?
---

50% Off Sales
Friends of the Library members receive 50% off everything in the bookstore on these days in 2019!
2019 SCHEDULE
Saturday, February 9

Tuesday, March 5

Tuesday, April 2

Saturday, May 11

Tuesday, June 4

Tuesday, July 2

Saturday, August 10

Tuesday, September 3

Tuesday, October 1

Saturday, November 9

Tuesday, December 3
Minimum sale is $1.00. cost will be rounded up to the nearest dollar.
---
THE NEXT STUPENDOUS BOOK SALE!
Friday, February 1, 1pm - 4pm
Central Library - Members only Paperbacks: 4 for $1 Hardbacks: 2 for $1
Saturday, February 2, 9am - 2pm
Central Library -Everyone Welcome $2-A-BAG! We supply the bags.
This is where you'll find the best book bargains around! Visit the Central Library and take advantage of the incredible deals. Don't forget . . . every time you donate or buy a book from the Friends . . . it helps the library!!!
---
AMAZON SMILE
Do you and your family members shop at Amazon?

Now you can continue to shop at Amazon and give 5% of your purchases in cash to the Friends of the Newport Beach Library! Here's how:
1. Instead of logging in at Amazon.com, log in at smile.amazon.com
2. Log in with your user name and password just like you always do.
3. Go to the word SUPPORTING under the search box.
4. Type in FRIENDS OF NEWPORT BEACH PUBLIC LIBRARY and click SEARCH. When you see our name, click on SELECT.
5. You are set to do your purchasing just like you always do.
6. Each time you want to purchase something on Amazon, always log into Amazon Smile.
---
The Friends
Founded in 1957 by a small group of volunteers, the Friends of the Library take pride in helping to maintain the excellence of the library system. The Friends Bookstore donates all of its revenue to the library to fund various needs and projects. Your continued patronage of the Friends Bookstore is vitally important and appreciated.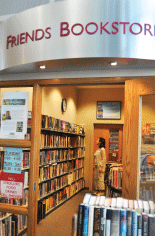 The Friends Bookstore
is located in the
Newport Beach Central Library
1000 Avocado Avenue,
Newport Beach, CA 92660
(949) 759-9667
OPEN DAILY
Monday - Saturday
10:30-4:30 p.m.
Sunday - 1:00-4:00 p.m.
Other benefits of membership:
Shop on the first day of the Quarterly Book Sale for best selection.
A free lunch in June with a noted author as speaker.
Supporting the library and its fabulous programs
Become a member today!
Download and print the membership brochure application or pick up a membership application at the Friends Book Store in the Central Library.
Questions?
Contact Friends of the Library at: nblibfriend@gmail.com
---
Donate Books!
Used book donations are always needed! Leave your used book donation at any branch library or at the Friends Bookstore in the Central Library.