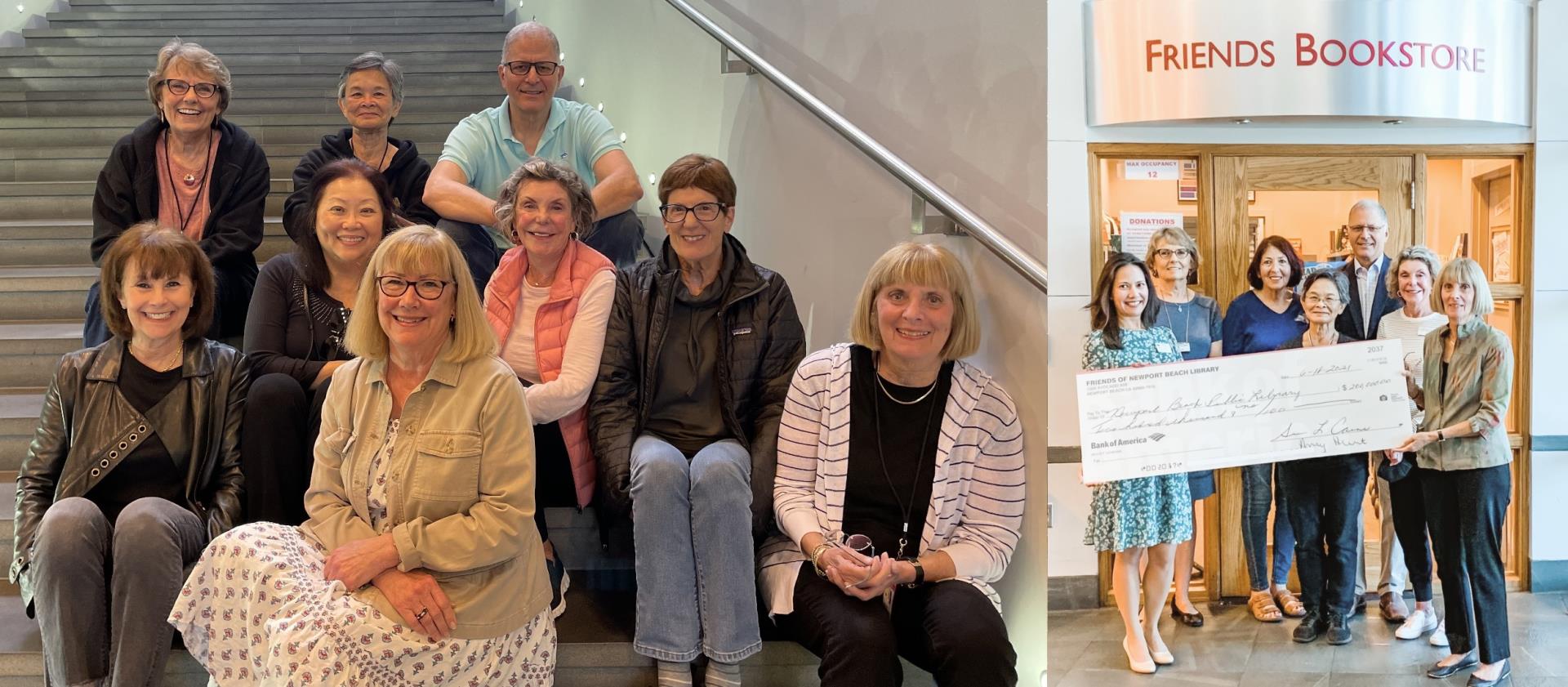 Friends of the Library
Founded in 1957 by a small group of volunteers, the Friends of the Library donates all of its revenue to the Library to fund various needs and projects. Your continued patronage of the Friends Bookstore is vitally important and greatly appreciated.
WEEKLY SPECIALS
Monday, September 18- Saturday, September 24
ART BOOKS!
We have a wide range of art books. The pictures show a small selection of our stock. Photography, realism, impressionism, abstract art, architecture, art deco, and how-to books can often be found on our shelves. Visit often because we restock continuously!
*Books priced individually. See pictures for prices.
HENRY MILLER
Rosy Crucifixion Trilogy
3 volumes in Brodart covers in slipcase, $45

The Rosy Crucifixion is a fictionalized account of the six-year period of Henry Miller's life in Brooklyn as he falls for his second wife June and struggles to become a writer, leading up to his departure for Paris in 1928.

The three books in the trilogy were initially banned in the United States and were only published in France and Japan.
THE CRAFT OF WRITING
Writing is hard. These books are packed with helpful, practical advice from experts in the field. Full of insights and fresh techniques from respected experts, their advice will unleash your inner writer! The books are on the cart in the lobby.
*Books individually priced.

---
SUPER SENSATIONAL BOOK SALE
Friday October 6, 1pm - 4pm
3/$1 (Books, CDs, DVDs, LPs, puzzles)
Members Only

Saturday October 7, 9am - 2pm
$3/bag (we supply the bags)
Everyone Welcome
---
BOOK DONATIONS
Please help by following these guidelines for donations:
1. We prefer that donations be in small or medium size boxes.
2. A maximum of 6 boxes may be dropped off at any one time. If you have a larger donation, please call the Bookstore at 949-759-9667 and leave a message for Paul or Amy to set up an appointment . We have a dolly available and can supply boxes if needed.
3. All books need to be in good, resellable condition. Books should be clean with no tears, foxing (spotting around/on edges), broken spines, missing pages, etc
4. Fiction & non-fiction should preferably be from the last 6-10 years except for classics and history.
5. We do take DVDs, CDs, DVD games, vinyl records, and jigsaw puzzles.
6. We do not accept:
Encyclopedias unless they're 100 years old or older
Reader's Digest condensed books
Magazines
Medical books, health books, law books, and travel books older than 8 years.
VHS or cassette tapes.
If you have questions, email us at nblibfriend@gmail.com.
A donation receipt will be provided if desired.

Thank you for your support! We could not make our substantial gifts to the Library without your donations.
---
MONETARY DONATIONS
Thank you for thinking of the Friends of the Library for your donation.
The Friends of the Library accept all monetary donations for all occasions. Cards are sent to the recipient and tax donation letters are sent to those making donations promptly.
Donations can be accepted by coming into our store or mailing them to:
Friends of the Newport Beach Public Library
P.O. Box 172
Corona del Mar, CA 92625
Cash, Checks and Credit Cards are accepted.
Please Provide the following information:
Credit card information
The recipients name, address, phone number and email (if known)
The reason for the gift (birthday, anniversary, celebration, in memory of, in honor of, just because, etc.)
Cash, Check made out to the Friends of the Library, credit card information (your name, card number, expiration date).
Email us at nblibfriend@gmail.com for more information or questions.
Call the bookstore at 949-759-9667
Come in and see us.
Thank you!
---
RALPHS
It's easy to link your Ralph's card. Once you link your Card to our organization, all you have to do is shop at Ralphs and swipe your Shoppers Card. Here's how it works:
1. Create a digital account
A digital account is needed to participate in Ralph's Community Contribution Program. If you already have a digital account, simply link your Shopper's Card to your account so that all transactions apply toward the organization you chose
2. Link your Card to the Friends
Selecting the organization that you wish to support is as simple as updating the Ralph's Community Contribution Program selection on your digital account.
1. Sign in to your digital account. Go to "My Account" & "Community Contributions"
2. Search for Friends of the Newport Beach Library or enter our name
3. Select Friends of the Newport Beach Library from the list and click "Save"
While you're here...
Did you know that the Friends' Bookstore sells on Amazon? It gives us an opportunity to display some of our premium books and boost our gift to the library.
Check out our seller page: Little Avocado2 Books
---
FRIENDS BOOKSTORE
Newport Beach Central Library
1000 Avocado Avenue, Newport Beach, CA 92660
Monday - Saturday
HOURS: 10:30 am - 3 pm
(949) 759-9667
WE ACCEPT CREDIT AND DEBIT CARDS!
Minimum amount for a credit or debit card purchase: $5

Other benefits of membership:
Shop on the first day of the Triannual Book Sale for best selection.
A membership meeting in June with a noted author as speaker.
Become a member today!
Download and print the membership application in the Friends brochure below or pick up a membership application at the Friends Bookstore in the Central Library. Please return the completed application and annual membership dues to the Bookstore.
Interested in Volunteering?
Download the application or pick up one in person and return it to the Bookstore.
Questions?
Contact Friends of the Library at: nblibfriend@gmail.com
NB Friends of the Library
PO Box 172
Corona Del Mar, CA 92625
FRIENDS OF THE LIBRARY BOARD
Pamela Crook, President
Annie Vangrow, 1st VP/Programs
Becky Halladay, 2nd VP/Membership
Ita Vandenbroek, 3rd VP/Book Sales
Amy Hunt, Bookstore Manager
Janet Callister, Marketing Director
Catherine Wallach, Secretary
Susan Caine, Treasurer
Paul Fliegelman, Volunteer Coordinator
Friends of the Library Board Meetings are held the second Tuesday of every month except for June and November at 10:00 a.m.