Access The Orange County Register, The Daily Pilot, and other Newspapers with NewsBank.
The NewsBank database allows you to access full scans of many of California's newspapers. This means you can see each story with its images, crosswords, comics, advertisements, and other useful information that isn't available elsewhere.
To access the Orange County Register using your library card, follow these steps:
1. Once you have opened NewsBank, access The Orange County Register Collection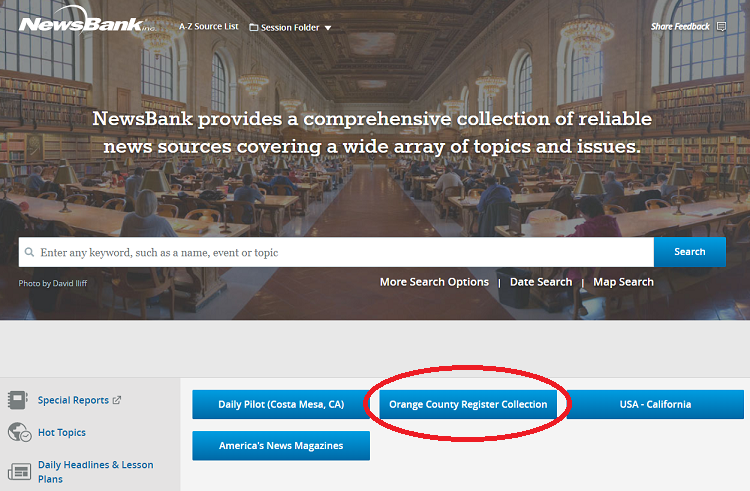 2. Use the link with the Format labeled "Image"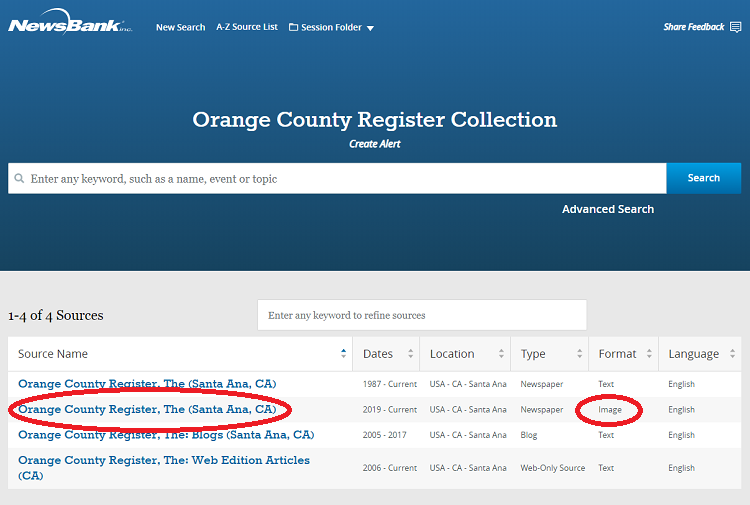 3. Browse or search for the date of the paper you would like to access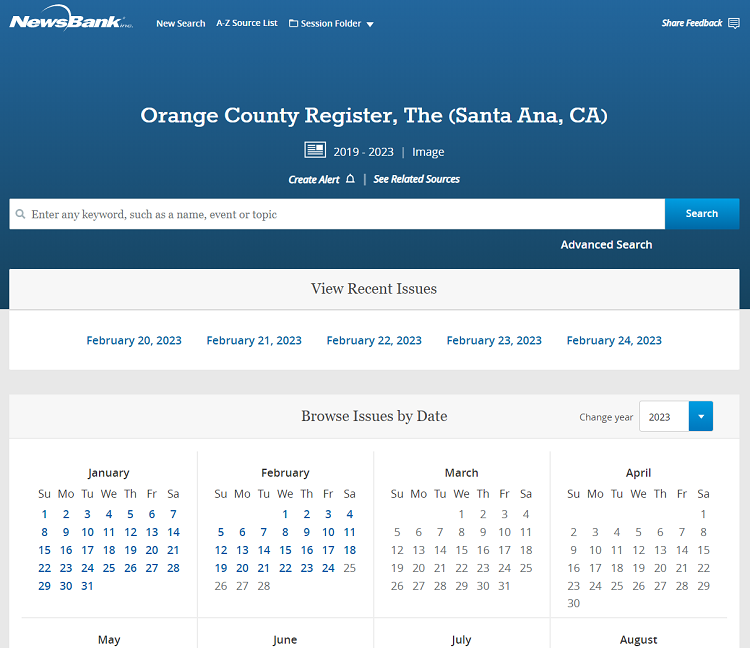 This will let you browse The Orange County Register digitally, as though you had a perfect copy of the physical paper in front of you.
If you are just interested in accessing news stories, you can search scanned collections of these other California newspapers:
East Bay Times
The Fresno Bee
The Merced Sun-Star
Pasadena Star-News
The Press-Enterprise (Riverside, CA)
The Record (Stockton, CA)
The Sacramento Bee
The San Diego Union-Tribune
San Francisco Chronicle
The Tribune (San Luis Obispo, CA)
Hundreds of other Full-Text newspapers (including The Daily Pilot) and magazines are available through NewsBank as well.
Find even more newspapers (such as The LA Times) using ProQuest and our Local Newspaper Historical Records collection.