Resources for Senior Citizens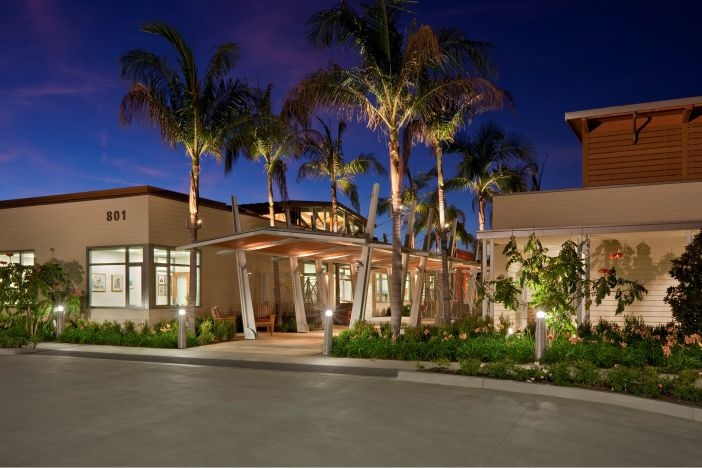 OASIS is a large Senior Center dedicated to meeting the needs of all seniors and their families. Many educational, recreational, cultural and social services are offered, aimed at helping older adults live an enriched, active and independent life.
The Center is owned and operated by the City of Newport Beach and is staffed by a core of professionals who are responsible for planning classes and activities, working with seniors in developing new and exciting programs, providing support services and counseling, and helping family members who are concerned about their parents.
For more information about OASIS and the programs they provide, call 949-644-3244 or visit their website.
---
AARP
AARP is a nonprofit, nonpartisan organization, with a membership of more than 37 million, that helps people turn their goals and dreams into real possibilities, strengthens communities and fights for the issues that matter most to families such as healthcare, employment security and retirement planning.
Administration on Aging
The Administration for Community Living (ACL) is part of the U.S. Department of Health and Human Services and is headed by the Administrator, who reports directly to the Secretary of Health and Human Services (HHS).
Age Well Senior Services
A Meals On Wheels provider for the OASIS Senior Center, Age Well provides transportation and health services for seniors in south Orange County.
Benefits Check Up
BenefitsCheckUp asks a series of questions to help identify benefits that could save you money and cover the costs of everyday expenses.
Eldercare Locator
The Eldercare Locator, a public service of the Administration on Aging, U.S. Department of Health and Human Services, is a nationwide service that connects older Americans and their caregivers with information on senior services.
Family Caregiver Alliance
Founded in 1977, Family Caregiver Alliance was the first community-based nonprofit organization in the country to address the needs of families and friends providing long-term care at home. Long recognized as a pioneer in health services, FCA now offers programs at national, state and local levels to support and sustain caregivers.
Medicare
Learn about how Medicare is funded through 2 trust accounts held by the U.S. Treasury and how you can help Medicare save money.
National Council on the Aging
The National Council on Aging (NCOA) is a nonprofit service and advocacy organization headquartered in Washington, DC.
Office on Aging
The Office on Aging is responsible for understanding the needs of Orange County's older adults and utilizing the federal funding and programs available to meet those requirements.
Senior Living Map
With 32,146 listings, Senior Living Map is the most comprehensive map-based senior and assisted living search engine. It is a free resource that was created with contributions from organizations all over the country.
SeniorNet
SeniorNet members learn and teach others to use computers and communications technologies to accomplish a variety of tasks. They learn to touch up photos and send and receive them in email, to desktop publish documents, write their autobiographies, manage personal and financial records, communicate with others across the country and the world and serve their communities.