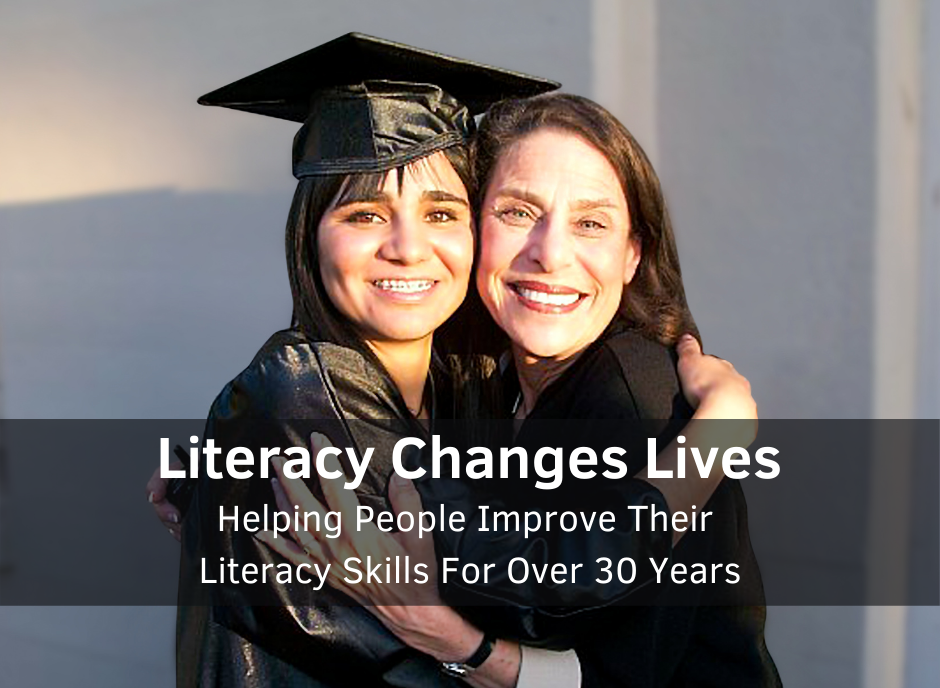 ____________________________________________
Virtual Happy Hours with NMPL
Did you miss your favorite author talk at NMPL's Virtual Happy Hour?
Click Here to see past happy hour interviews.
____________________________________________
Support NMPL - Every T-Shirt Sold Supports Literacy
We have a limited number of t-shirts available for purchase that support Newport/Mesa ProLiteracy. Made of high quality, soft cotton, this tee would be a great gift for everyone. It is the gift that keeps giving!
Stop by the Literacy Office to Purchase Yours Today

____________________________________________
After a crazy 1.5 years... we are BACK!
The library is fully open, and Tutor/Learner pairs are returning for in-person sessions.
Some pairs may choose to continue to work virtually and that is perfectly ok. Among the many lessons we learned from the pandemic is that we must be flexible, and working with each of you to achieve your session goals is a priority.
We are very excited to start offering in-person classes and events soon. Stay tuned.
To our volunteers and our learners, you have persevered during a difficult time and it is that commitment that makes this an amazing program. Thank you!
Contact us for more information.
---
Newport/Mesa ProLiteracy is a program of the Newport Beach Public Library which provides free literacy instruction to adults who live or work in the Newport Beach area. Our dedicated volunteers have helped hundreds of people improve their English skills. In doing so, these volunteers have helped change lives. Literacy is a concern for everyone in our community as it affects not only the learner, but employers, healthcare providers, schools and more.


For many in our population, English is their second language. All second language learners benefit from learning better English skills. Job opportunities improve with English proficiency, children perform better in school if their parents are able to help them and healthcare providers can more easily care for their patient if they are proficient in English. NMPL is dedicated to achieving literacy for all members of our society. Literacy does change lives!