From kid to teen to adult events, check out what's happening at the Newport Beach Public Library!
To view a complete schedule of Storytimes, go to the Children's Calendar or view on the Library Event List.
Meet the Author: Nicola Harrison: Hotel Laguna
The Newport Beach Public Library is pleased to announce a Meet the Author event with Nicola Harrison, author of Hotel Laguna.
The author of three historical fiction novels, Montauk, The Show Girl, and most recently, Hotel Laguna,
Nicola Harrison was born and raised in England. She moved with her family to Southern California when she was 14, is a graduate of UCLA, and received her MFA from Stony Brook University. Prior to writing novels she worked as a fashion journalist in New York City, where she lived for 17 years. She now resides in Manhattan Beach with her husband, two sons, and her fifteen-year-old chihuahua, Lola.
Join us in the Friends Room of the Central Library for what is sure to be a fun evening!
Meet the Author events at the Central Library are funded by a generous donation from the Friends of the Library. The events are free and open to the public. Seating is limited, registration is strongly recommended. Register here
Thank you to the Friends of the Library for their sponsorship of this program.
The first 25 guests to arrive will receive a free copy of Hotel Laguna. Books will be available for purchase and signing. Enormous thanks to our bookseller, Laguna Beach Books.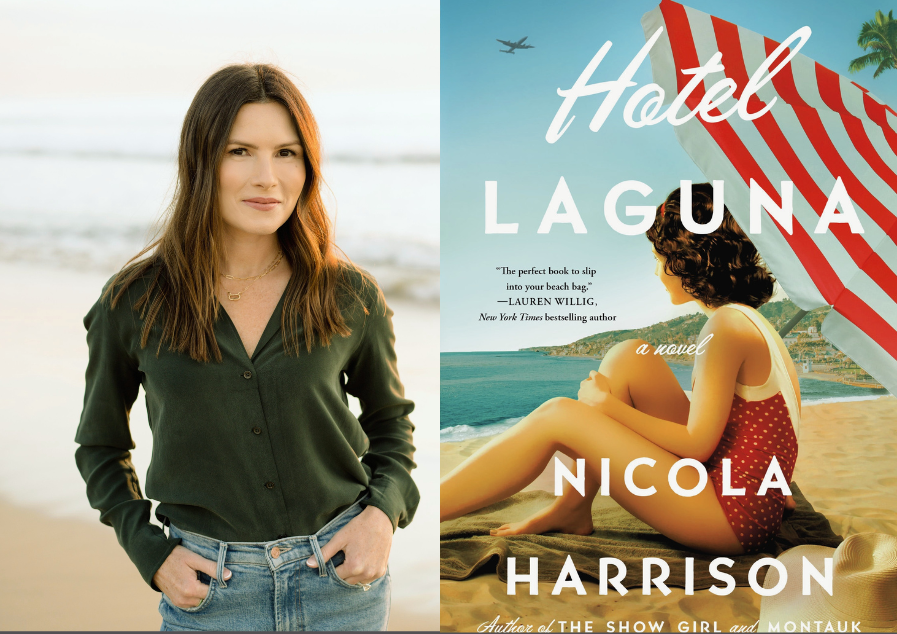 Return to full list >>