Calendar
From kid to teen to adult events, check out everything happening at the Newport Beach Public Library!
Bee Mine Fun and Art!
Stop by to make a bee themed Valentine's Day craft that can be given to someone special and decorate a heart that will be put up in the library to showcase everyone's artwork.
For children ages 6-11.
Funding is generously provided by the Friends of the Library.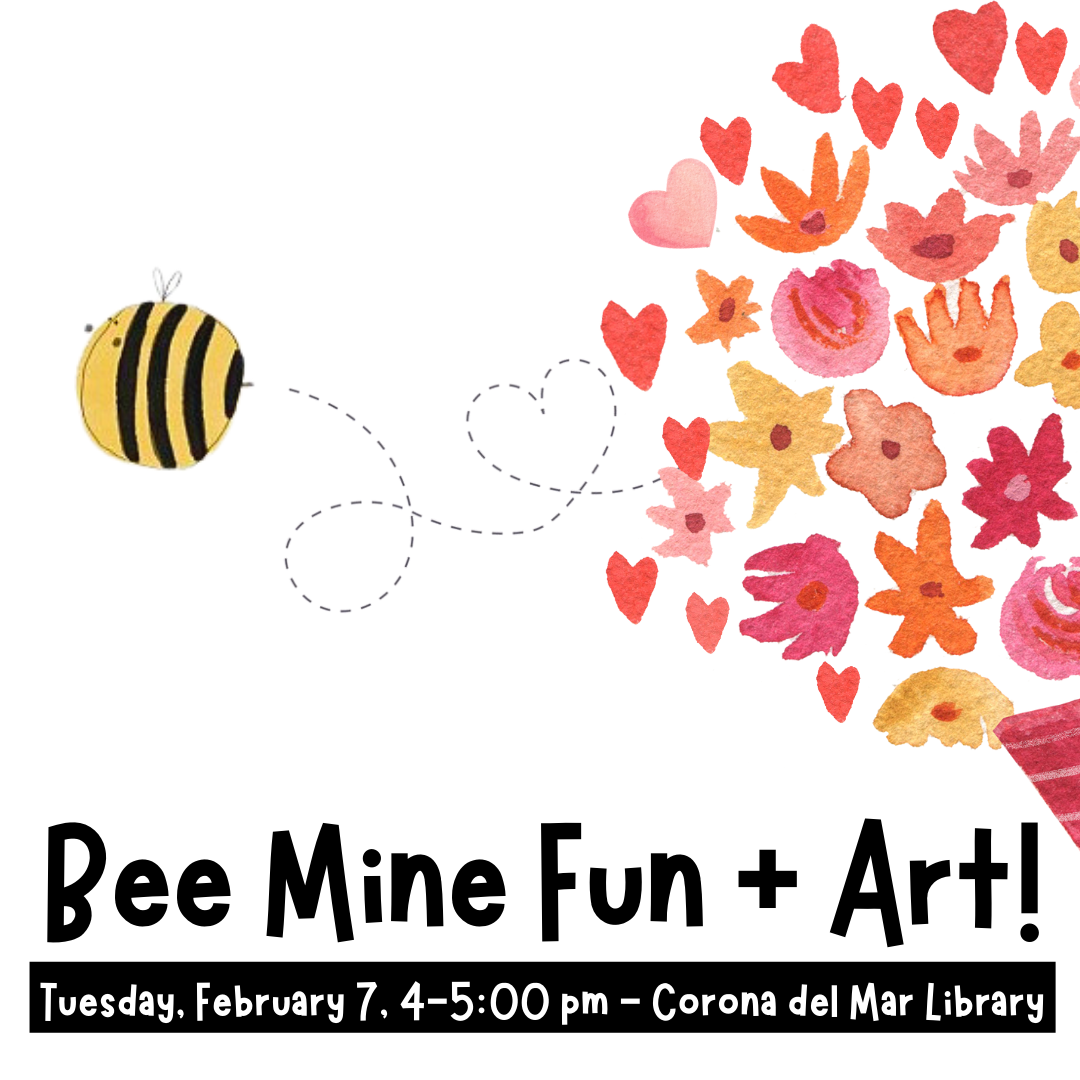 Return to full list >>