Calendar
From kid to teen to adult events, check out everything happening at the Newport Beach Public Library!
Sunday Musicale - Piano & Cello Duo
Hannah Yi (piano) and Francisco Vila (cello) are excited share the music written beautifully for the cello and the piano. Each sonata, the Poulenc and the Beethoven both demonstrate gorgeous musical lines and dramatic highlights. Written centuries apart they both encompass the collaborative nature that truly shows the playful banter between the cello and the piano.
Hannah is an active chamber musician, concert pianist, and piano pedagogue in the Los Angeles area. Francisco , a native of Ecuador, began playing the cello at age 8 and had his solo debut with orchestra at 14. They met at a conductors' workshop in 2019 and have been collaborating regularly performing beautiful works written for the cello and piano.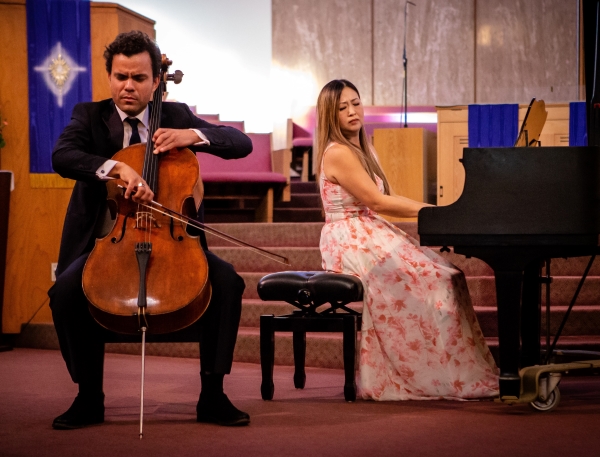 Sunday Musicale is made possible by a generous donation from the Friends of the Newport Beach Library.
Return to full list >>