Book Discussion Group - CANCELED
Unfamiliar Fishes by Sarah Vowell - presented by NBPL Foundation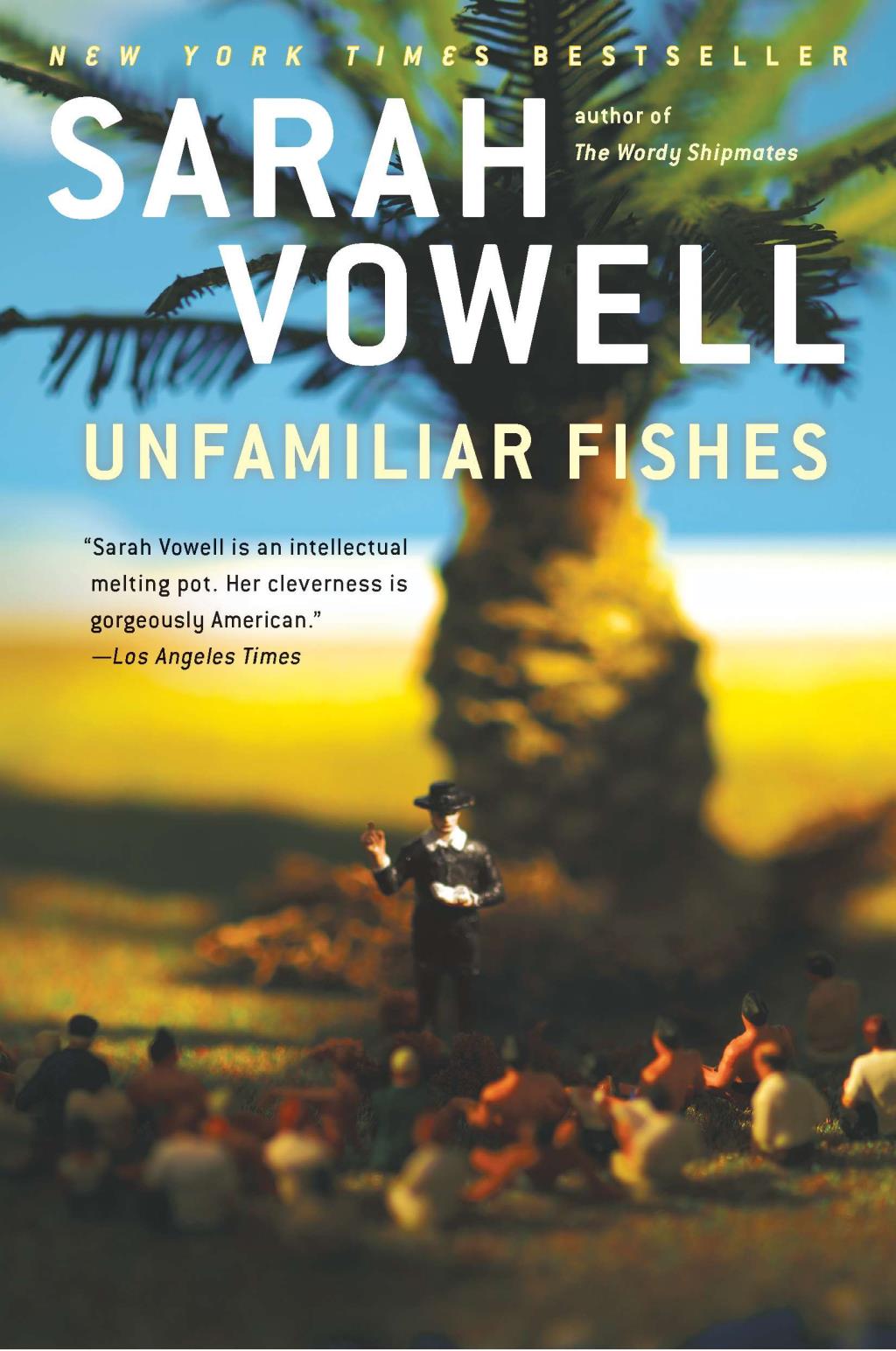 April 8
Sarah Vowell's Unfamiliar Fishes looks at Hawaii—from the arrival of missionaries in 1820, to the coup d'état led by their sons in 1893. Overthrowing the Hawaiian queen, the events leading up to annexation feature a cast of beguiling, appalling, and tragic characters. Whalers who fire cannons at the Bible-thumpers denying them their god-given right to whores, an incestuous princess, sugar barons, con men, and Theodore Roosevelt. In examining the 50th State, a place where Manifest Destiny got a sunburn, Vowell finds America again, warts and all.
Meeting Details:
Friends Room, Central Library, 1000 Avocado Avenue, Newport Beach, CA
2nd Wednesday of the month / September to June
9:30am - 11:00am / doors open at 9:15am
FREE (a suggested donation of $10.00 is always appreciated)
No Reservations required
Come whether you've read the book or not as The Group is kind, curious, and engaging!
The Book Discussion Group members select, read, and discuss 10 books per year. This active and dynamic Group meets on the 2nd Wednesday of the month from 9:30am - 11:00am in the Friends Room at the Central Library. All are welcome whether you've read the book or not and the program is FREE. Refreshments are provided and the books are available through the Newport Beach Public Library.
For detailed 2019-2020 Book Discussion Group reading list: https://www.nbplfoundation.org/content/Book-Discussion-Group.html
Return to full list >>