Book Discussion Group
Go Tell It On the Mountain by James Baldwin - presented by NBPL Foundation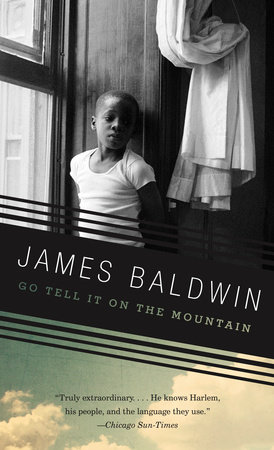 February 12
This coming-of-age story is an American classic and James Baldwin's first major work. Go Tell It on the Mountain (1953) is a potent combination of compassion and rage. It portrays a single day in a fourteen-year-old boy's life. John Grimes is the stepson of a Pentecostal preacher in Harlem during the Depression. The story illuminates the racism his characters face and the double-edged role religion plays in their lives, both oppressive and inspirational. Baldwin mingles vernacular cadences with exalted biblical rhythms, rendering his young protagonist's struggle to invent himself.
Meeting Details:
Friends Room, Central Library, 1000 Avocado Avenue, Newport Beach, CA
2nd Wednesday of the month / September to June
9:30am - 11:00am / doors open at 9:15am
FREE (a suggested donation of $10.00 is always appreciated)
No Reservations required
Come whether you've read the book or not as The Group is kind, curious, and engaging!
The Book Discussion Group members select, read, and discuss 10 books per year. This active and dynamic Group meets on the 2nd Wednesday of the month from 9:30am - 11:00am in the Friends Room at the Central Library. All are welcome whether you've read the book or not and the program is FREE. Refreshments are provided and the books are available through the Newport Beach Public Library.
For detailed 2019-2020 Book Discussion Group reading list: https://www.nbplfoundation.org/content/Book-Discussion-Group.html
Return to full list >>