Become a Book Review Blogger!
Do you enjoy reading and writing? Become one of the library's teen bloggers and help other teens find out about books you love. You can be a volunteer at home!
Must be 12-18, in 7th-12th grade and be able to write in a conversational way with minimum grammar and spelling errors.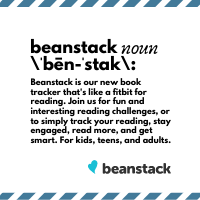 Book Reviews by NBPL Teens
The Mamba Mentality : how I play by Kobe Bryant
Review by Pranav
Post Date:
08/02/2021 9:00 am
Kobe Bryant, the legend himself, a wizard, magician, and artist teaching us about the wonderful craft of basketball. Bryant divides his book into two main parts, the process to be great, and the craft of the game. He knew and showed that the best of us would work harder than the rest of us. That is what separated Kobe Bryant from every other basketball player who managed to get to the NBA. His drive, hard work, and patience helped fuel him every day to become the legendary basketball player we all come to know and love. In this book, Kobe describes his fearless attitude and mentality that separated him from everyone else. Pau Gasol, one of Kobe's dearest friends, describes his viewpoint on Kobe and how he pushed everyone to be their best selves, Kobe was an ideal teammate, fierce opponent, and one of the most hard-working athletes to play the game of basketball. During the second game of the NBA Finals, Kobe sprained his ankle, so he missed Game 3, but he was able to play the rest of the games. Kobe took up tap dancing to strengthen his ankles because he thought that his ankles would benefit from it. Kobe was a very kind player who would have a pretty good relationship with the referee. If the referee makes no mistakes during the game no one will mention the tough calls they had to make. However, if they make a mistake, they will bear the brunt of the game, and all of the frustrated players. Later in the book, Kobe mentions some of the important people, including Jerry West, Magic Johnson, and Kareem Abdul-Jabbar. Kobe also talks about Phil Jackson and Tex Winter, and their crucial importance to the Lakers. He took it to an extreme level to make use of both of his hands. Kobe disliked the feeling of not being able to use his left hand as well as his right. He goes through and explains his approach on how to get a better understanding of using both hands. Kobe's approach shows us that if you keep practicing, you will always get better. Going up against today's superstars, Kobe shows and explains his approach to guarding Lebron James, Stephen Curry, Russel Westbrook, and many more. This generation has players who have advice from Kobe and used his helpful tips and tricks, to get better at the game they have devoted their whole life to. The Mamba Mentality will always live on even though the founder of the phrase is not here with us to this day. I would recommend this book to all teen readers who enjoy reading books about sports athletes, and people who enjoy playing basketball. This is the perfect book for all athletes because it shows that if you outwork everyone else, you will be better than everyone else. Kobe showed me that every single piece of information can be important in basketball. All In all, the Mamba Mentality book is a fun and interesting story for all teens.
Check out Mamba Mentality from the Newport Beach Public Library.
Return to full list >>