Become a Book Review Blogger!
Do you enjoy reading and writing? Become one of the library's teen bloggers and help other teens find out about books you love. You can be a volunteer at home!
Must be 12-18, in 7th-12th grade and be able to write in a conversational way with minimum grammar and spelling errors.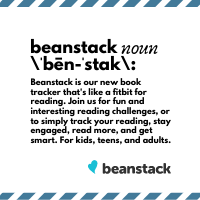 Book Reviews by NBPL Teens
The Catcher in the Rye by J.D. Salinger
Review by Christina
Post Date:
05/03/2021 9:00 am
After failing four of his five classes, Holden Caulfield was due for expulsion from his
prestigious private school -- Pencey Prep -- but he is not scheduled to return home until
Wednesday. Mr. Spencer, his ex-history teacher reprimands Holden about how life is a
game which ought to be played by the rules, insisting that Holden must understand this
as he plans for his future out of school.

Though Holden pretends to agree with Mr. Spencer, he believes Mr. Spencer to be a
"phony" -- something he most resents. Confused and disillusioned, Holden searches for
truth against the "phoniness" of the adult world. J.D. Salinger's 1951 novel details
post-war alienation told by angst-ridden teen Holden Caulfield.

Throughout the novel, Holden looks for a catcher, someone who understands him and
will be there for him. In addition, he hopes to be the catcher for people he cares for, to
protect their innocence against the cruelty and artificiality of the adult world.
One of the people he hopes to protect is Jane Gallagher, an innocent girl who always
likes to keep her kings on the back row. Holden idealizes Jane as perfection, leading him
to label other women as "stupid" or "vain". When his roommate suggests that he and
Jane ended up in the same car, Holden fights to defend her innocence. Yet though
Holden frequently thinks about Jane, he never brings himself to call her.

While some consider J.D. Salinger's novel to be one of the greatest books of all time, it is
surrounded by controversy. Also known as the little red book, The Catcher in the Rye
made no references to murder, but it was associated with three shootings. On December
9, 1980, as John Lennon arrived at his apartment at 11 pm, Mark David Chapman -- a
fan who had asked for his autograph hours earlier -- pulled out a .38-caliber revolver
and fired four times into Lennon's back. After the shooting, Chapman calmly sat down
and began flipping through The Catcher in the Rye.

Inside the book, Chapman had penned, "To Holden Caulfield, From Holden Caulfield,
This is my statement."

Besides John Lennon, the novel was also connected to Rebecca Schaeffer's murder and
an assassination attempt on president Ronald Reagan. Spectators wondered if they were
coincidences or the devil at work, which only led to increase the book's popularity.
I would rate The Catcher In the Rye a 9/10. When I first opened the book, I was put off
by its raw language, but as I read more, I began to discover its appeal and why it was
able to capture the hearts of millions. Holden's character is so relatable; he's a perfect
representation of teenage rebellion and uncertainties young adults face. However, due
to its sexual and alcohol references, I would only recommend this novel to teenagers 16
and above. Salinger's frank and crude language may not be suitable nor relatable for a
younger audience.
Checkout Catcher in the Rye from the Newport Beach Public Library.
Return to full list >>