Become a Book Review Blogger!
Do you enjoy reading and writing? Become one of the library's teen bloggers and help other teens find out about books you love. You can be a volunteer at home!
Must be 12-18, in 7th-12th grade and be able to write in a conversational way with minimum grammar and spelling errors.
Book Reviews by NBPL Teens
Have you Seen Luis Velez? By Catherine Ryan Hyde
Review by Anique
Post Date:
08/01/2020 9:00 am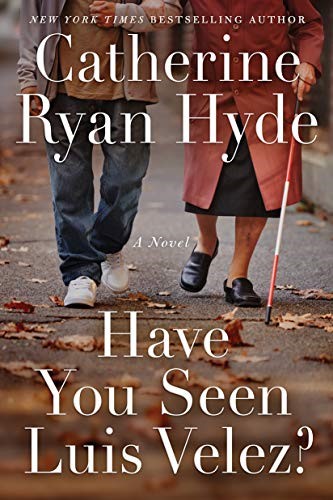 Have You Seen Luis Velez? by Catherine Ryan Hyde is a realistic fiction novel. Catherine Ryan Hyde is an American novelist and public speaker. The story is told through the first person point of view of Raymond Jaffe, and predominantly takes place in Brooklyn, New York. Raymond Jaffe is a 16 year old boy who does not feel like he fits in anywhere. He feels like an outcast at school because he is not interested in what the other kids his age are interested in. He feels like an intruder with both his mother and her new family and his father and his father's wife. On the way to school with his only friend, Andre, the kids come across an old woman who lives on the second floor of his apartment building. "Do you know Luis Velez?" is the question she calls out to the teenagers, only to be ignored. Andre's family ends up moving to California, leaving Raymond with only one friend: A stray cat that lives at an abandoned building.
Throughout the book, Raymond connects with the 92 year-old woman, Mildred Gutermann. He learns that Luis Velez is her caretaker of four years who abruptly stopped helping Mrs. Gutermann with her crucial errands. Raymond spends the duration of the book finding Luis Velez. Mrs. Gutermann's wiseness and experience with life helps Raymond learn a lot about himself, others, and life. In my opinion, one of the most important lines in the book is:
" 'Oh no.' they say, not with their lips but with their hurrying. They say, 'You are not my family or my friend, you are not my little tribe. You are a them, you are not an us.'" Page 28
This section from page 28 is a part of a conversation between Mrs. Gutermann and Raymond. During this conversation Mrs. Gutermann explains the concept of tribalism in people today to Raymond. Tribalism today is a concept that humans have created dividing lines between themselves due to age, race, class, etc. Mrs. Gutermann explains to Raymond that the people who passed by her in the apartment building most likely did not stop by to help her because they viewed her as someone who was not the same as them, therefore making them almost afraid to approach her. The main conflict that occurs in the book is Mrs. Gutermann and Raymond not being able to find Luis Velez. Throughout the book Raymond learns that no matter how much he feels like he doesn't fit in, he is never alone.
I would rate this book a 10/10. Although there are times throughout the book that show that life can be a dark, endless night, the book teaches readers to pay attention to the little, beautiful things that light up the path. The author does an amazing job to help readers empathize with the characters in the book. There is the perfect amount of detail in this book: readers can still imagine certain parts of the story without being completely lost. This book is great for those who love realistic fiction.
Return to full list >>