Friends of the Library Board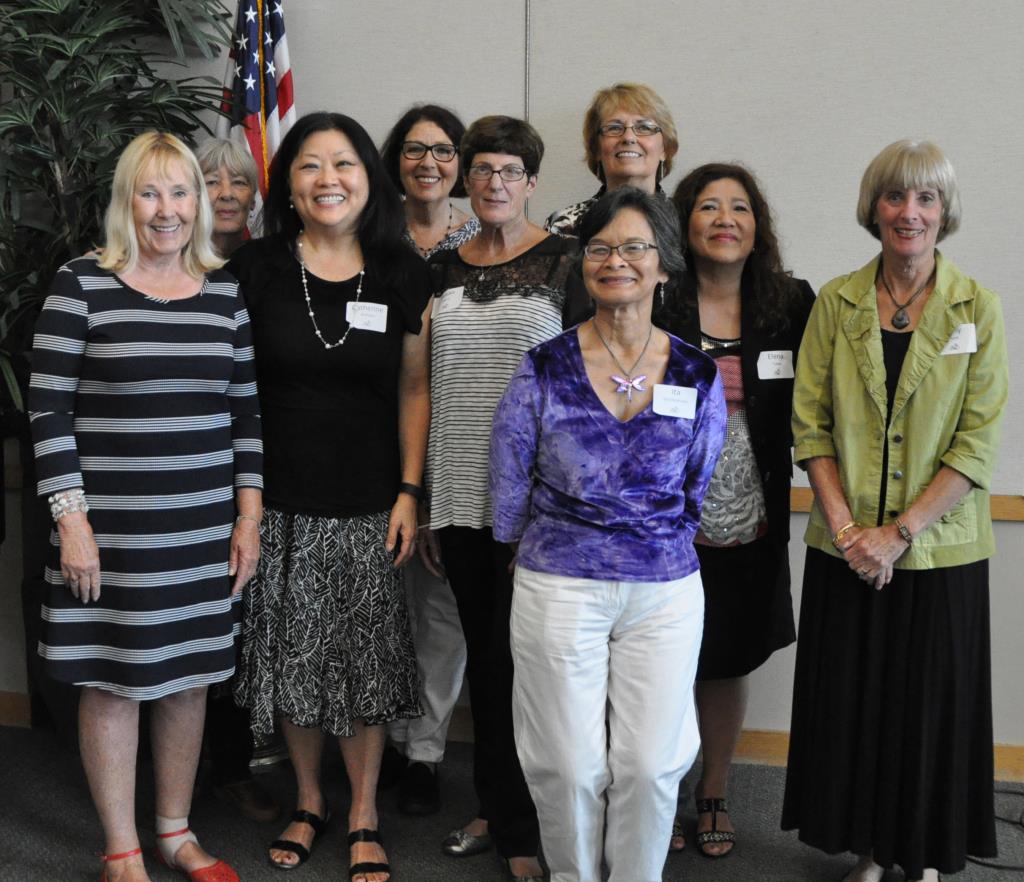 Amy Hunt, President
Pam Crook, 1st VP/Programs
Elena Yuasa, 2nd VP/Membership
Ita Vandenbroek - 3rd VP/Book Sales
Susan Caine, Treasurer
Catherine Wallach, Secretary
Pam Furry, Historian
Katie Loss, Publicist
Wendy Frankel, Bookstore Manager
Paul Fliegelman, Volunteer Coordinator
Doug Coulter, Library Board Liaison
Friends of the Library Board Meetings are held the second Tuesday of every month except for June and December at 9:30 a.m.
---
THE NEXT STUPENDOUS BOOK SALE!
Friday and Saturday, we'll have over 20,000 books for sale. We'll also have a wide array of audiobooks, LPs, CDs and DVDs. Come! Buy!
Friday, August 3, 1pm - 4pm
Central Library - Members only Paperbacks: 4 for $1 Hardbacks: 2 for $1
Saturday, August 4, 9am - 2pm
Central Library -Everyone Welcome $2-A-BAG! We supply the bags.
This is where you'll find the best book bargains around! Visit the Central Library and take advantage of the incredible deals. Don't forget . . . every time you donate or buy a book from the Friends . . . it helps the library!!!
---

BUY ONE GET ONE FREE - First Tuesdays and Second Saturdays!
August 7 - first Tuesday
September 8 - second SATURDAY
October 2 - first Tuesday
November 6 - first Tuesday
December 8 - second SATURDAY
---

TELL A JOKE DAYS
Friday & Saturday, August 10 and 11
Need a laugh? All humor books will be buy-one-get-one-free. You never know what you'll find in our humor section: Maxine, Zits, Calvin & Hobbes, New Yorker comics, Garfield, Snoopy, joke books, or limericks.
*Lower priced book is free.
---
WE LOVE SENIORS!
Monday, August 20
On Monday, August 20, if you're a senior* you'll get one $1 book free.

*Anyone 80 and over. Just kidding! Anyone 60 and over.
---
CELEBRATE ROMANCE AWARENESS MONTH
Sunday through Thursday, August 26 - 30
Help us celebrate Romance Awareness Month. If you buy any two books you get one free.
If you haven't ever read a romance, give one a try. They're great escapism and the happy endings make you feel good.
The Friends
Founded in 1957 by a small group of volunteers, the Friends of the Library take pride in helping to maintain the excellence of the library system. The Friends Bookstore donates all of its revenue to the library to fund various needs and projects. Your continued patronage of the Friends Bookstore is vitally important and appreciated.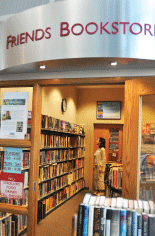 The Friends Bookstore
is located in the
Newport Beach Central Library
1000 Avocado Avenue,
Newport Beach, CA 92660
(949) 759-9667
OPEN DAILY
Monday - Saturday
10:30-4:30 p.m.
Sunday - 1:00-4:00 p.m.
Other benefits of membership:
Shop on the first day of the Quarterly Book Sale for best selection.
A free lunch in June with a noted author as speaker.
Supporting the library and its fabulous programs
Become a member today!
Download and print the membership brochure application or pick up a membership application at the Friends Book Store in the Central Library.
Questions?
Contact Friends of the Library at: nblibfriend@gmail.com
---
Donate Books!
Used book donations are always needed! Leave your used book donation at any branch library or at the Friends Bookstore in the Central Library.