The Charlotte "Charlie" Alexander Book Discussion Group
The Mandibles: A Family, 2029-2047 by Lionel Shriver
Date:

05/09/2018 9:15 a.m. - 11:00 a.m.

Location:

Central Library Friends Room




1000 Avocado Avenue




Newport Beach

,

California

92660

Introduction:

The group is free and reservations are not required. Authors are not present unless noted.
Everyone is welcome.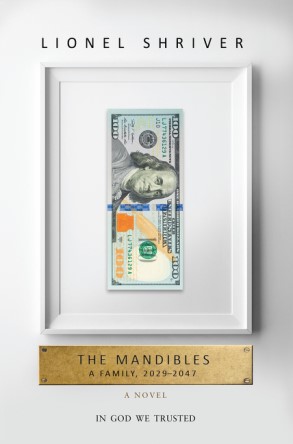 The Mandibles: A Family, 2029-2047 by Lionel Shriver
In 2029, the United States is engaged in a bloodless world war that will wipe out the savings of millions of American families. Overnight, on the international currency exchange, the "almighty dollar" plummets in value, to be replaced by a new global currency, the "bancor." In retaliation, the president declares that America will default on its loans. "Deadbeat Nation" being unable to borrow, the government prints money to cover its bills. What little remains to savers is rapidly eaten away by runaway inflation. The Mandibles have been counting on a sizable fortune filtering down when their ninety-seven-year-old patriarch dies. Once the inheritance turns to ash, each family member must contend with disappointment, but also—as the U.S. economy spirals into dysfunction—the challenge of sheer survival.
The Mandibles is about money, but also about surreal generosity, sacrifice, and transformative adaptation to changing circumstances.
Presented by the Newport Beach Public Library Foundation
Return to full list >>