Dr. Lucy Jones, The Big Ones
Saturday, September 8, 2 p.m.
Dr. Lucy Jones, founder of the Dr. Lucy Jones Center for Science and Society and a Research Associate at the Seismological Laboratory of Caltech, has been active in earthquake research for decades, furthering earthquake risk reduction through seismological research and integrated disaster scenarios. She will be talking about her recently released book, The Big Ones.
CANCELLED
This program follows the Disaster Preparedness Expo at the Civic Center 11 a.m. - 2 p.m.
---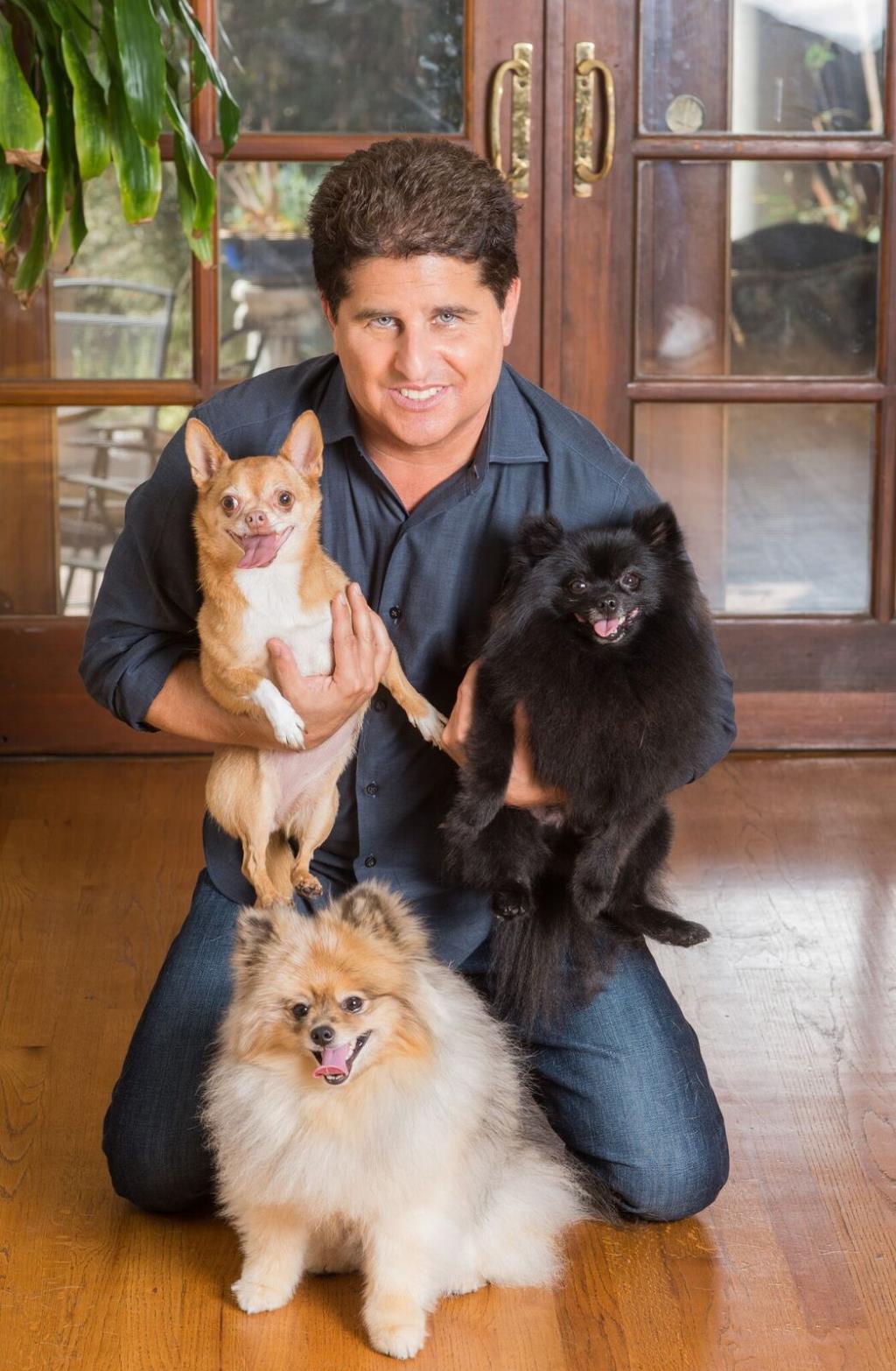 Jeff Lazarus,
Dogtology

CANCELLED
Thursday, September 13, 7 p.m.
Jeff Lazarus loves animals! While being an innovator, an outside the box thinker, irreverent at times and a strategist, Jeff loves humor and wit. He found a way to have it all with his two latest book releases: Dogtology; Live. Bark. Believe. and Catakism: Bow to the Meow, an international bestseller.

Visit the Friends of the Newport Beach Animal Shelter information table at the event.
---
Michele Khoury, Busted
Thursday, October 11, 7 p.m.
Orange County writer, Michele Khoury, speaks about her debut novel, Busted, which tells the riveting tale of a twenty-four year-old artist who gets sucked into the world of wealth, luxury and cocaine. Khoury's extensive research reveals fascinating behind-the-scenes stories in Orange County's drug world.
---
Janelle Brown, Watch Me Disappear
Wednesday, November 7, 7 p.m.
Janelle Brown is the bestselling author of the novels Watch Me Disappear, All We Ever Wanted Was Everything, and This Is Where We Live. Before authoring her novels, Brown was a writer at Wired. She was also the editor and co-founder of Maxi, an irreverent women's pop culture Webzine.
---
Kim Hooper, Cherry Blossoms
Saturday, November 17, 2 p.m.
Dana Point author Kim Hooper will talk about her second and most recent book, Cherry Blossoms, which reviewers describe as "part travel guide, part comedy, part exploration of grief and relationships." Her debut novel, People Who Knew Me was released in May 2016.
---
Flor Edwards, Apocalypse Child
Tuesday, February 5, 7 p.m.
In her memoir, Flor movingly describes her early life growing up with her family and 11 siblings as a member of The Children of God, a controversial religious movement that many describe as an apocalyptic cult. Meet the author, who lived the first twelve years of her life in a nomadic cult, traveling to 24 different locations across three continents.
---
Dr. Nancy Segal, Accidental Brothers
Thursday, February 21, 7 p.m.
For Dr. Nancy Segal, Professor of Psychology at California State University, Fullerton (CSUF) and Director of the Twin Studies Center, the riveting story of two sets of twins separated at birth and improbably reunited as adults, became a dream case for exploring nature vs. nurture. Accidental Brothers tells the unique story of two sets of identical Colombian twin brothers who discovered at age 25 that they were mistakenly raised as fraternal twins ― when they were not even biological brothers.
Unless otherwise noted, there is no charge to attend these author lectures.They are generously funded by the Friends of the Library. Lectures are held in the Central Library Friends Room. Seating is limited and available on a first-come, first-served basis. Books will be available for purchase from Lido Village Books and signing by the author.