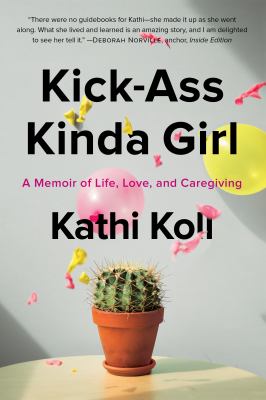 Kathi Koll, Kick-Ass Kinda Girl
Tuesday, January 29, 7 p.m.
Newport Beach resident and author Kathi Koll will introduce her beautifully written memoir, Kick-Ass Kinda Girl: A Memoir of Life, Love and Caregiving, inspired by her experiences caring for her late husband, developer Donald Koll, whose debilitating stroke changed their lives dramatically. Kathi unveils a moving story of resilience and inspiration in her first book.
---
Flor Edwards, Apocalypse Child
Tuesday, February 5, 7 p.m.
In her memoir, Flor movingly describes her early life growing up with her family and 11 siblings as a member of The Children of God, a controversial religious movement that many describe as an apocalyptic cult. Meet the author, who lived the first twelve years of her life in a nomadic cult, traveling to 24 different locations across three continents.
---
Dr. Nancy Segal, Accidental Brothers
Thursday, February 21, 7 p.m.
For Dr. Nancy Segal, Professor of Psychology at California State University, Fullerton (CSUF) and Director of the Twin Studies Center, the riveting story of two sets of twins separated at birth and improbably reunited as adults, became a dream case for exploring nature vs. nurture. Accidental Brothers tells the unique story of two sets of identical Colombian twin brothers who discovered at age 25 that they were mistakenly raised as fraternal twins ― when they were not even biological brothers.
---

Dr. Himmet Dajee and Patrice Apodaca, A Boy Named Courage: A Surgeon's Memoir of Apartheid
Thursday, April 4, 7 p.m.
Author and Newport Beach surgeon Dr. Himmet Dajee, along with co-author Patrice Apodaca, talk about their book, A Boy Named Courage, which tells the rags to riches tale of an Indian immigrant boy's journey from his home of apartheid South Africa, with its racism and the bigotry and hatred of the Afrikaner ruling class, to realizing the dream of a medical degree and a career as a heart surgeon. It is a story of resilience, brotherly love, gratitude, and perseverance.
---

Deborah Gaal, The Dream Stitcher
Wednesday, April 17, 7 p.m.
Local author Deborah Gaal has written two full-length works of fiction and received the San Diego State University Writer's Conference Editor's Choice Award. Her new book The Dream Stitcher was selected as a finalist in Debut Fiction of the 2018 National Jewish Book Award.

Eloquently moving between two time periods and places, 2008 Newport Beach and World War II Poland, The Dream Stitcher tells the captivating story of a young Polish woman who has the power to sew dreams into reality and is tasked by the Germans during World War II to decipher the symbols in the iconic Bayeux Tapestry. Meanwhile, she is working against them, using her magic to raise money for guns to help her lover launch the Warsaw Ghetto Uprising. Ms. Gaal will talk about the book and themes in the novel, touching on their revelance in today's world.
---

Kim Hooper, Tiny
Saturday, June 22, 3 p.m.
Newport Beach Public Library will kick off the 2019 Adult Summer Reading Program with a program featuring local author Kim Hooper introducing her new book, "Tiny."
The Dana Point author, who received a B.A. in communications from the University of California, San Diego and a master's degree in professional writing from the University of Southern California, is the author of "People who Knew Me", hailed as "refreshingly raw and honest" by The Wall Street Journal, and "Cherry Blossoms", described as "fresh and inviting" by Publishers Weekly. She will talk about her third novel, "Tiny", which will be published by Turner Publishing in June 2019. "Tiny" follows the journeys of three people, unwillingly tied together by tragedy, as a couple faces every parent's worst nightmare when their three-year-old daughter is hit by a car right before their eyes.
The event will kick off Newport Beach Public Library's Adult Summer Reading Program, which begins June 22 and goes through August 10. The program encourages adults to read and share book reviews with fellow book lovers throughout the summer.
Admission to the event is free, but online registration is recommended. Seating is on a first-come, first-served basis; no reserved seating. Seating is limited by room capacity. Attendees will have the opportunity to purchase books and have them signed by the author.
Unless otherwise noted, there is no charge to attend these author lectures.They are generously funded by the Friends of the Library. Lectures are held in the Central Library Friends Room. Seating is limited and available on a first-come, first-served basis. Books will be available for purchase and signing by the author.