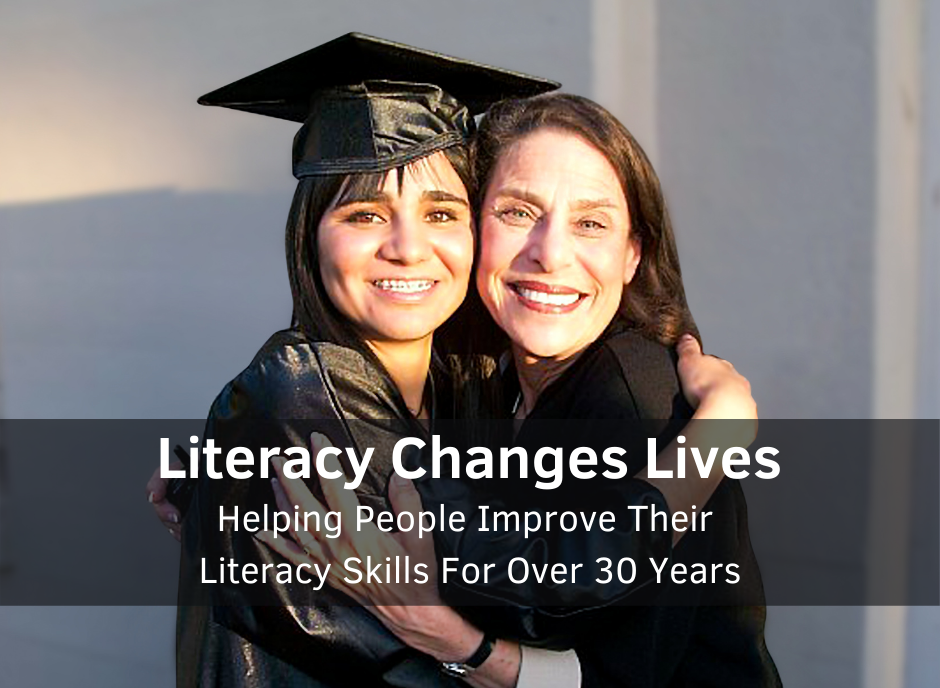 ____________________________________________
Virtual Happy Hours with NMPL
Did you miss your favorite author talk at NMPL's Virtual Happy Hour?
Click Here to see past happy hour interviews.
____________________________________________
Support NMPL - Every T-Shirt Sold Supports Literacy
We now have t-shirts available for purchase that support Newport/Mesa ProLiteracy. Made of high quality, soft cotton, this tee would be a great gift for everyone. It is the gift that keeps giving!
Click Here to purchase yours today

____________________________________________
Literacy Services Online

We cannot meet in person at the library just yet, but the services continue
Like many other organizations, Newport/Mesa ProLiteracy shut down on March 18th in response to public health concerns and guidance about COVID-19, temporarily stopping our services to almost 150 people in the community.
However, in just a couple of weeks, much of the program was able to be moved online. Tutors and learners were taught how to use platforms like ZOOM, WhatsApp and Skype for their 1:1 sessions and eight of the ten regularly scheduled classes were quickly moved using a distance learning model.
NMPL has continued engaging people through online channels to further its mission of literacy education. So far, about 60 online pairs are meeting with more taking steps to start in the near future. Online orientations for new learners and online training to those who wish to be tutors are scheduled.
In this uncertain time, the need for improved language skills is great. Many people will be in search of employment, dealing with health issues, or in need of emergency services. NMPL provides help to those with poor English Literacy skills who want to be self sufficient.
Although the Library has reopened with social distancing, our program will still remain online. We are confident that quality services can and will continue. That said, we are all looking forward to getting back to face to face tutoring, classes and programs.
Contact us for more information.
---
Newport/Mesa ProLiteracy is a program of the Newport Beach Public Library which provides free literacy instruction to adults who live or work in the Newport Beach area. Our dedicated volunteers have helped hundreds of people improve their English skills. In doing so, these volunteers have helped change lives. Literacy is a concern for everyone in our community as it affects not only the learner, but employers, healthcare providers, schools and more.


For many in our population, English is their second language. All second language learners benefit from learning better English skills. Job opportunities improve with English proficiency, children perform better in school if their parents are able to help them and healthcare providers can more easily care for their patient if they are proficient in English. NMPL is dedicated to achieving literacy for all members of our society. Literacy does change lives!