Happy Hour
Featuring Bestselling Author Steven Rowley

What: Happy Hour Benefiting Newport Mesa ProLiteracy
Who: Steven Rowley, author of Lily and the Octopus and The Editor
When: Saturday, October 26, 6 p.m.
Where: Newport Beach Central Library Friends Room, 1000 Avocado Avenue, Newport Beach
Tickets: $35 per person (Includes wine, beer, soft drinks, light appetizers and author talk)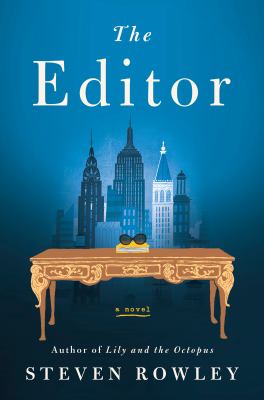 Steven Rowley is the bestselling author of Lily and the Octopus, a charming debut novel about the relationship between a man and his dying dachshund. After a quick rise to the American Booksellers Association's IndieBound Bestseller List, the book was picked up by Amazon Studios and is currently being adapted as a feature film.

In The Editor, Rowley tells the story of a struggling writer whose novel is acquired by editor Jacqueline Kennedy Onassis. Even though it seems like a dream come true for a young writer, Rowley's fictional hero soon finds himself struggling to meet his editor's expectations and faces the wrath of his mother, who doesn't appreciate the fact that his novel exposes family secrets.