Become a Book Review Blogger!
Do you enjoy reading and writing? Become one of the library's teen bloggers and help other teens find out about books you love. You can be a volunteer at home!
Must be 12-18, in 7th-12th grade and be able to write in a conversational way with minimum grammar and spelling errors.
Book Reviews by NBPL Teens
They Both Die at the End by Adam Silvera
Review by Valeria
Post Date:
05/01/2022 9:00 am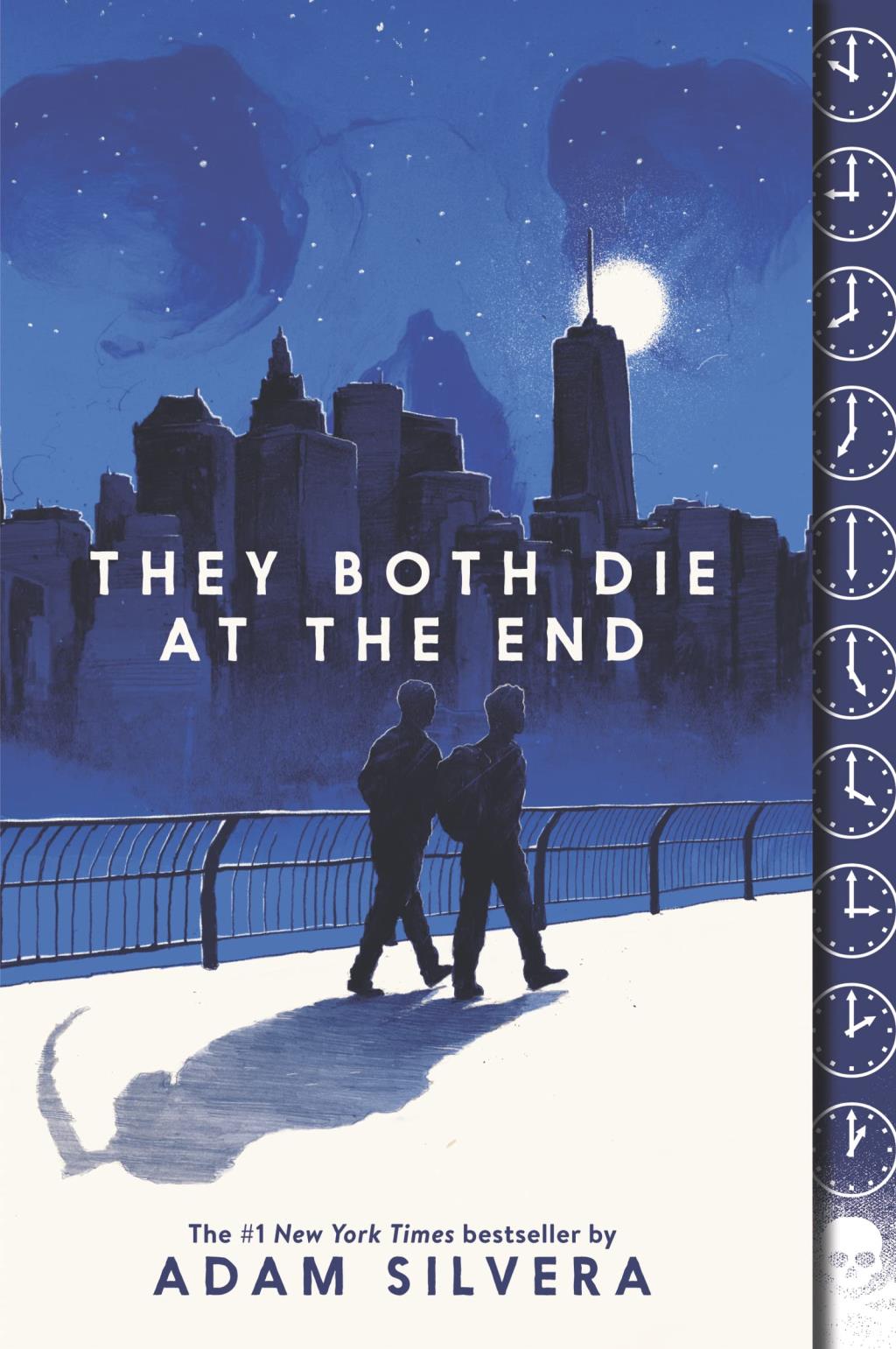 It follows Mateo and Rufus on their last day alive. In the future (or alternate reality), there is an organization called Death-Cast that will call and let you know when you have about a day to live, they call you on your last day. Mateo and Rufus are both teenagers and receive a death-cast call. They do not know each other but for different reasons sign up for the "LAST FRIEND" app to make a new friend on their last day and through this app is how they meet each other.
This isn't a coming-of-age story necessarily, because it only takes place in 24 hours, but you start with Mateo, a socially awkward boy who barely leaves his apartment, and Rufus, a foster kid who's filled with rage, and the two of them spend their literal worst day ever together and somehow bring out the best in each other. The storyline was okay for me however I found there were a lot of side characters who had a very small part in the story which by some I really thought wasn't necessary at all to have a POV from them. There wasn't really any plot in my opinion you know what is going to happen aka the book title and there weren't any big plot twists although the book wasn't that slow either. Only in the middle do I find the pacing to be a bit off. There are a lot of obvious plot holes. The entire concept of Death-Cast and how it works is not explored at all. There's just a sentence of explanation saying no one knows how death cast works, yet nobody in the book really questions as to how Death-Cast is always right in its analysis. In fact, quite a lot of deaths in this book would have been avoided had Death-Cast never given the call. I wished this element was explored more in detail.
This book did drag a little bit at times and it was definitely more of a slow read. It took me a bit to actually get into the book and I wish the beginning part picked up a bit. Once it got past the first part, the pace got much better and it became more enjoyable to read. This was definitely a good book but unfortunately, I didn't enjoy it as much as I thought I would. The premise of "They Both Die at the End" is amazing but maybe my expectations for the book were too high. I just felt like the plot had so much more potential. Overall I would not recommend this book because I did not like the ending. I see what the author was trying to say but I think it would have been better if there was a plot twist. By the ending, you can tell that it refers to the tittle so it have been better if the title was different. I don't even know how to rate this. I had high hopes, and I feel kinda let down. I was expecting to sob the entire way through. I didn't end up even shedding a single tear. I'm not sure if it's because I didn't feel like I connected with the characters at all or if it was something else, but it just didn't move me. It was a good book with an interesting concept, but nothing more.
Check out They Both Die at the End from the Newport Beach Public Library!
Return to full list >>