Become a Book Review Blogger!
Do you enjoy reading and writing? Become one of the library's teen bloggers and help other teens find out about books you love. You can be a volunteer at home!
Must be 12-18, in 7th-12th grade and be able to write in a conversational way with minimum grammar and spelling errors.
Book Reviews by NBPL Teens
The Cay by Theodore Taylor
Review by Jordan
Post Date:
05/01/2022 9:00 am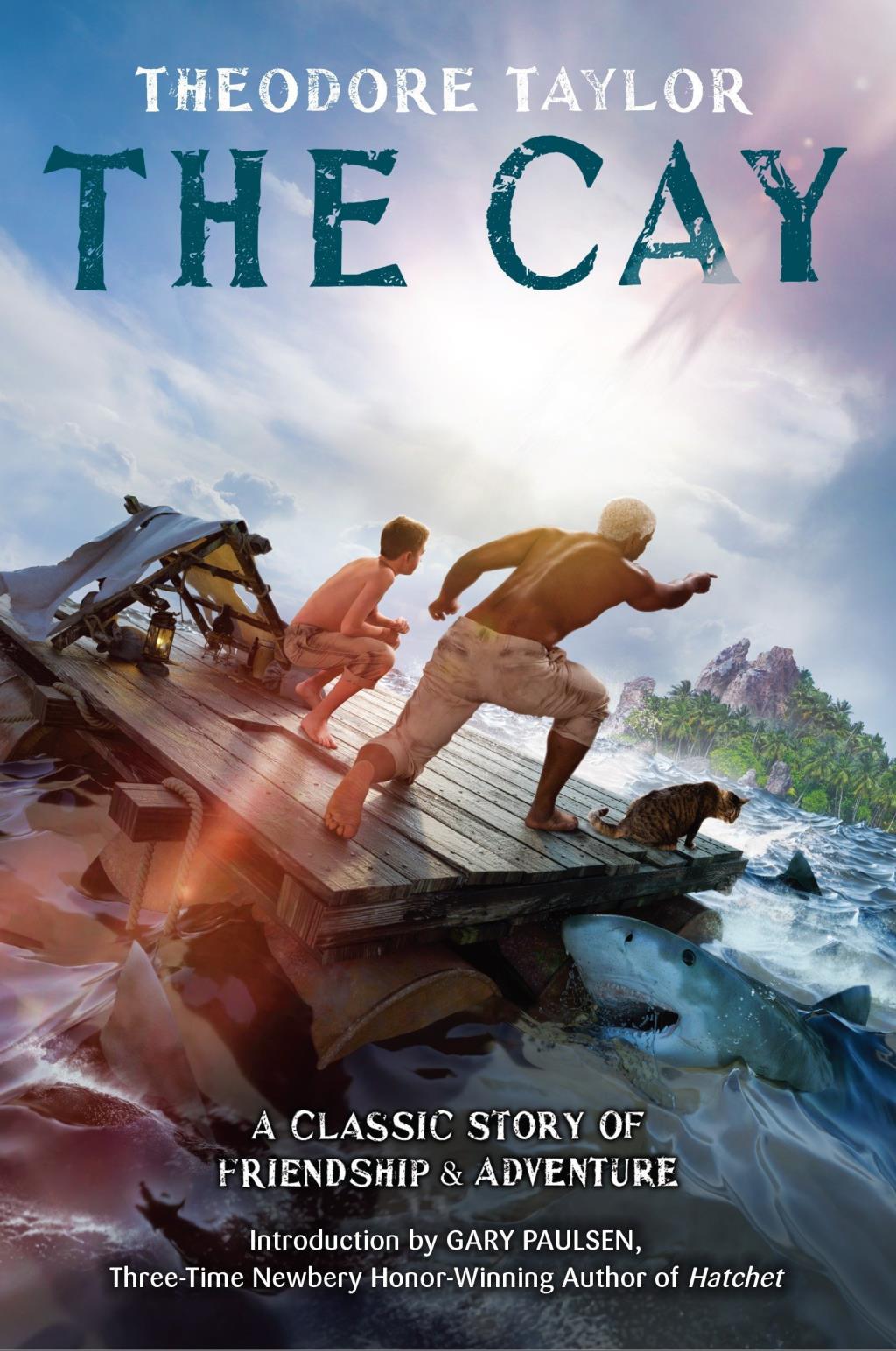 The book The Cay by Theodore Taylor takes place when World War II breaks out, and German submarines surround Curacao. Phillip Enright and his mother, who are currently living there, board the S.S. Hato in order to get to Virginia. However, things do not go as planned.
The ship is suddenly torpedoed, and Phillip becomes stranded in the middle of the sea on a lifeboat with an old man named Timothy as well as a cat called Stew Cat. Phillip finds himself to be blinded from the hit, and Timothy suggests it was because Phillip stared at the sun for too long. The castaways soon find an island in Devil's Mouth. They build a hut while keeping track of the days by putting pebbles in a can. Living on few supplies, both of them (and the cat) live alone together for two months, fishing for food and collecting rainwater. The cay is only a mere one mile long and half a mile in width. Initially, the pair show significant difficulty in being able to tolerate and work with each other, this is because of young white Phillip's racial prejudice against the elderly black Timothy. Phillip eventually learns to overcome his disdain for Timothy and develops a strong bond of friendship. I love this relationship between these two characters, they have very insightful dialogues and know that they are each other's company. Throughout the book, Timothy takes care of Phillip and teaches him to survive independently, so far to the point where Phillip no longer needs him.
One day, airplanes fly over the cay, but unfortunately they do not see Timothy and Phillip, thus lengthening their time stranded there. Abruptly, a hurricane hits the cay, and their shelter is completely destroyed. Timothy attaches himself and Phillip to a palm tree for safety, but after the prolonged storm Timothy dies from exposure. After his sacrifice, Phillip is devastated, resulting in him digging a small grave for him. He is left with only Stew Cat as his company.
After some time alone, Phillip is then rescued by a navy vessel. One year after he and Timothy find the island, he has many surgeries to get his sight back. It turns out he became blind due to being struck in the head by timber causing nerve damage. In the end, Phillip decides he will become a sea explorer and travel to multiple islands and soon hopes to find the Cay he and Timothy had been stranded on, which he is certain he will be able to recognize by closing his eyes. I love this little detail at the end because it portrays how much Phillip truly misses Timothy and the impact that Timothy had on his life.
The Cay is a very suspenseful story that conveys the idea of someone who has a life changing event that handicaps them and also has to deal with an unfamiliar environment. The author does a great job of depicting Phillip's struggle for independence as well as his frustration in coping with situations that he has no control over. I would recommend this book to any young reader who wants a thrilling and short story full of adventure, suspense, and friendship.
Check out The Cay from the Newport Beach Public Library!
Return to full list >>