Become a Book Review Blogger!
Do you enjoy reading and writing? Become one of the library's teen bloggers and help other teens find out about books you love. You can be a volunteer at home!
Must be 12-18, in 7th-12th grade and be able to write in a conversational way with minimum grammar and spelling errors.
Book Reviews by NBPL Teens
Seige and Storm by Leigh Bardugo
Review by Ashley
Post Date:
05/01/2022 9:00 am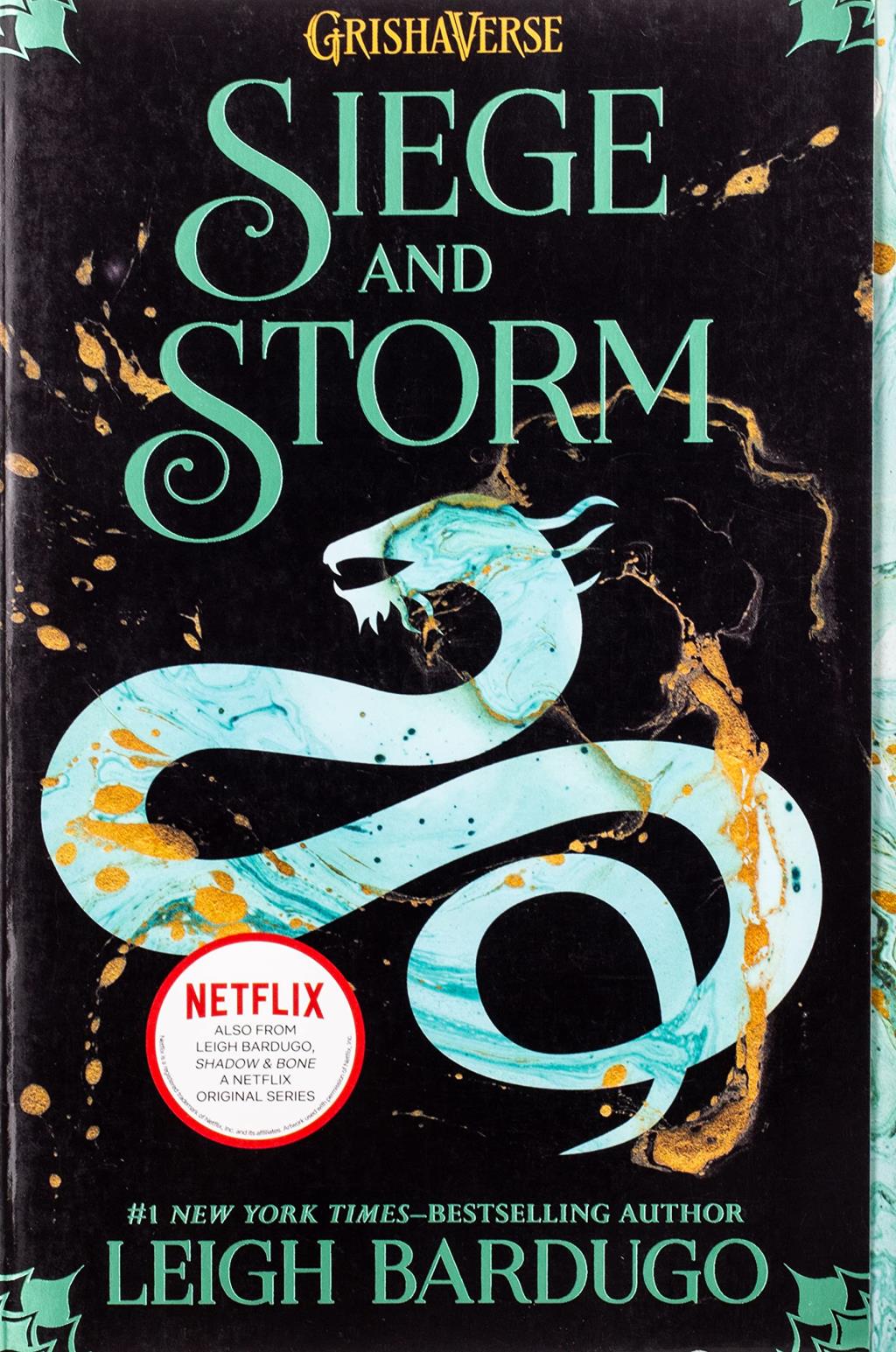 This is the second novel to the Shadow and Bone series, written by Leigh Bardugo, and reveals many more secrets and stories.

Assuming you've read the first book, this carries on the story of Mal and Alina. New characters step into frame, and I was particularly fond of a character named Sturmhond (real name revealed later). He was clever and scheming, but he was also the all too cocky, arrogant, funny character that we all love. He was charming, and always seemed to be what people needed him to be. At first he was sketchy, not quite trustworthy, but in the end he proved where his loyalties lay.

This book follows up the tale Morozova's stag, as there seems to be another just like it. The Darkling is definitely made out to be the villain in this one, not seemingly human, just cruel. He does make a good one though, and he does have surprises for you throughout.

Mal and Alina's relationship plays a pretty big role here, and more towards the second half of the book especially. It wavered and then strengthened, faltered and then got back up, but it seemed that they could never quite stop caring about the other. And it certainly didn't help when a new love interest came in. Though Alina never truly fell for him, there were moments of undeniable jealousy from Mal. I think romance did play a much bigger part in this novel than it did the first one, especially since they're both together again.

As in the first, there were surprises at every corner. Everything in this book seemed so well calculated, and so, so well written. Some things didn't even click for me until a character pointed it out, and then it became painstakingly obvious. I absolutely love how it was unpredictable, how everything seemed to be going like you thought it would, and at the last second something would happen that left you speechless. Even an unintentional betrayal occurs, and it ultimately sends the world crashing down around them. Though not calculated, it cost them greatly.

Secrets are revealed, and it often leaves you wanting to find out more and more about each and every character, and even the most seemingly uninteresting ones may have something to hide. Sometimes, you never quite find out. The characters can be confusing, mysterious, a bit mad, perhaps. A couple things in this novel are hard to grasp or wrap your mind around, at least for me, but it's definitely worth it in the end. After rereading a sentence or two it usually clicks.

While it might not be some peoples taste, as some parts are a bit slow, I definitely loved this book. It was better than the first in the series in my opinion, though taking a completely different turn. I loved it, and would easily give it a 10/10. I absolutely can not wait to read the last book in this series to round it all out, and I'm excited to see what the author has in store!
Check out Siege and Storm from the Newport Beach Public Library!
Return to full list >>