Become a Book Review Blogger!
Do you enjoy reading and writing? Become one of the library's teen bloggers and help other teens find out about books you love. You can be a volunteer at home!
Must be 12-18, in 7th-12th grade and be able to write in a conversational way with minimum grammar and spelling errors.
Book Reviews by NBPL Teens
The Inheritance Games by Jennifer Lynne Barnes
Review by Lucy
Post Date:
05/01/2022 9:00 am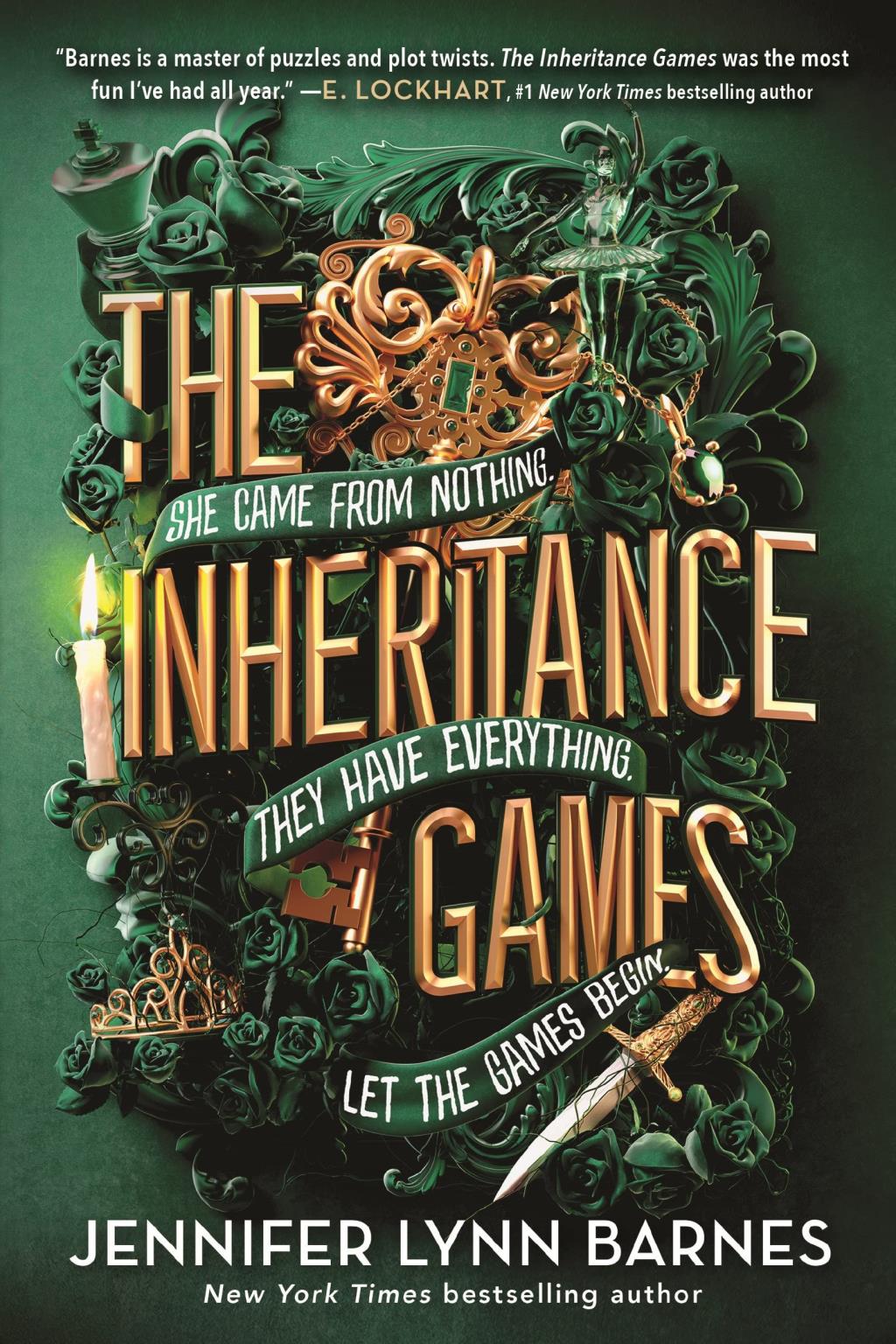 If you are a fan of mysterious stories that consist of riddles, traps, and puzzles, The Inheritance Games is definitely for you. This is a compelling series that takes you through the adventure of a teenage girl who inherits $46 billion from a man who she has never met. Learning to live with the grandchildren, Nash, Grayson, Jameson, and Xander, of late Tobias Hawthorne, Avery Kylie Grambs faces hardships such as hatred, acceptance, feeling out of place, and even a love triangle. With avoiding getting attacked by paparazzi, being despised by the Hawthorne grandchildren and children, and being tested by Tobias's mind games, Avery is forced to navigate her newfound life while also trying to figure out why Tobias chose her. Little does Avery Grambs know that with this inheritance, comes the confusing terms of the acceptance of it.
The Hawthorne House, as it was named by the wealthy Hawthornes, is made up of booby traps, secret passages, wall to wall windows, never ending libraries, spas, game rooms, and even a small cottage sitting on the end of the estate. Coming from little money and even nearly impoverished conditions, Avery is starstruck with the circumstances of her new wealth. However, being as wealthy as she has become comes with lots of responsibilities. Will she be able to handle it, or will she have to give up the inheritance? As this book progresses, it becomes more addicting and gripping. It's hard to put down and really pulls you in. With the many unexpected twists, mind games, and intense mystery, The Inheritance Games is never boring. Even just beginning this book, it starts off fast and is immediately interesting. Jennifer Lynne Barnes creates a compelling story that quickly becomes hard to put down. The interesting layout of this story, short chapters told from Avery's perspective, allows for a fast paced interesting read.
Not only does this book have fascinating secrets and puzzles, there is a subplot of romance as well that has your mind going up and down! This addition to the story is big enough to satisfy romance lovers, yet small enough not to upset non romance readers. The continuation of The Inheritance Games, The Hawthorne Legacy, continues this puzzling tale with even more unanswered questions and strange games. The third and final addition to this trilogy, The Final Gambit, releases on August 30, 2022.
Overall, this perplexing and complicated story is greatly entertaining and has something for everyone, with all the terrific subplots and interesting aspects. The twist at the end of the first book of the trilogy allows for a great beginning to the next part of this series. The interesting structure of this book, short yet descriptive, fast paced chapters, lets this book be an easy yet interesting read that never gets old! To anyone interested in slightly mysterious coming-of-age novels, I would recommend this book three times over! Anyone and everyone should give The Inheritance Games a chance at one point.
Check out The Inheritance Games from the Newport Beach Public Library!
Return to full list >>