Become a Book Review Blogger!
Do you enjoy reading and writing? Become one of the library's teen bloggers and help other teens find out about books you love. You can be a volunteer at home!
Must be 12-18, in 7th-12th grade and be able to write in a conversational way with minimum grammar and spelling errors.
Book Reviews by NBPL Teens
Shadow and Bone by Leigh Bardugo
Review by Ashley
Post Date:
03/02/2022 9:00 am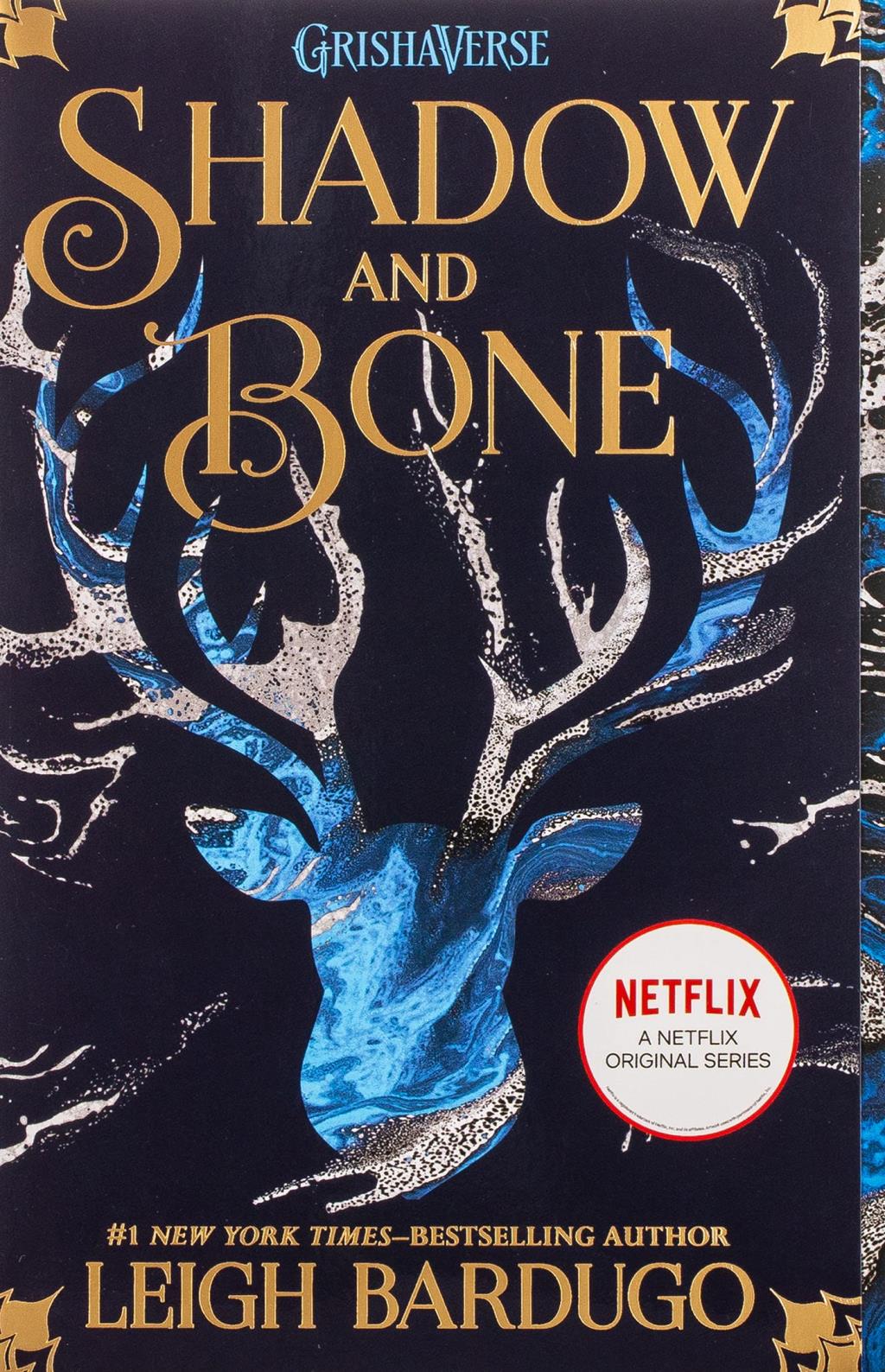 The fantasy novel "Shadow and Bone" by Leigh Bardugo is the first of the Shadow and Bone trilogy. To my knowledge, two duologies follow, named Six of Crows and , along with a Netflix series adaptation.
It'a told one first person, and follows the adventures of Alina Starkov, a seemingly ordinary girl. But of course, she has something very special about her, much like the protagonists to other stories. Her and her best friend, Mal, work in the army. Mal as a tracker, and her as a cartographer. But when a figure called The Darkling comes into view, everything changes, but for better or worse?
In this thrilling tale, there are people called Grisha. They're human, but have special powers. There are three classes (corporalki, etherealki, and materialki, each of which have more specific roles within the groups), and their 'leader' is named The Darkling. Each class of Grisha has their own color kefta (a sort of coat), however, The Darkling is the only one permitted to wear black. He makes for a very interesting character, and at times you wonder whether he's good or bad. And sometimes even if he's truly human or not.
This story is definitely a bit of a rollercoaster, with betrayals and plot twists throughout. You never know for sure what's going to happen next, and it provides a sense of unpredictability that I love. You may grow to hate characters you loved, and love the ones you hated. Each and every character is extremely well written, with multiple layers to their personalities and ultimate motives. Alina is sarcastic and witty, Mal is charming and funny, Genya is caring and friendly, and the Darkling is quiet yet confident. These are just a few of the numerous characters involved.
There's certainly a hint of romance in this book, and it might leave you wondering who she'll end up with in the end. You may be leaning towards one option one moment, and the other the next. It's really a game, but it keeps it fun and intriguing.
Some things I absolutely adored about this novel was the 'friendship' between Alina and Mal, which progresses throughout the novel. The concept of a place named "The Fold" is also quite interesting. It's a stretch of darkness, created hundreds of years ago. Inside lurk volcra, which are essentially dragon-like creatures. I also loved the fact that the author had a certain phrase, "like calls to like," which makes an appearance multiple times throughout the story.
There really isn't much to dislike about it, except for maybe the fact it can be a bit confusing at first. You have to grasp new concepts and things that you've never heard of, which can be slightly challenging at first, but it's 100% worth the read. I often found myself unable to put it down, itching to find out what would happen next.
I would rate this book a 10/10, as it's definitely one of my new favorites. I look forward to enjoying the rest of this series!
Check out Shadow and Bone from the Newport Beach Public Library!
Return to full list >>