Become a Book Review Blogger!
Do you enjoy reading and writing? Become one of the library's teen bloggers and help other teens find out about books you love. You can be a volunteer at home!
Must be 12-18, in 7th-12th grade and be able to write in a conversational way with minimum grammar and spelling errors.
Book Reviews by NBPL Teens
Brian's Winter by Gary Paulsen
Review by Connor
Post Date:
03/02/2022 9:00 am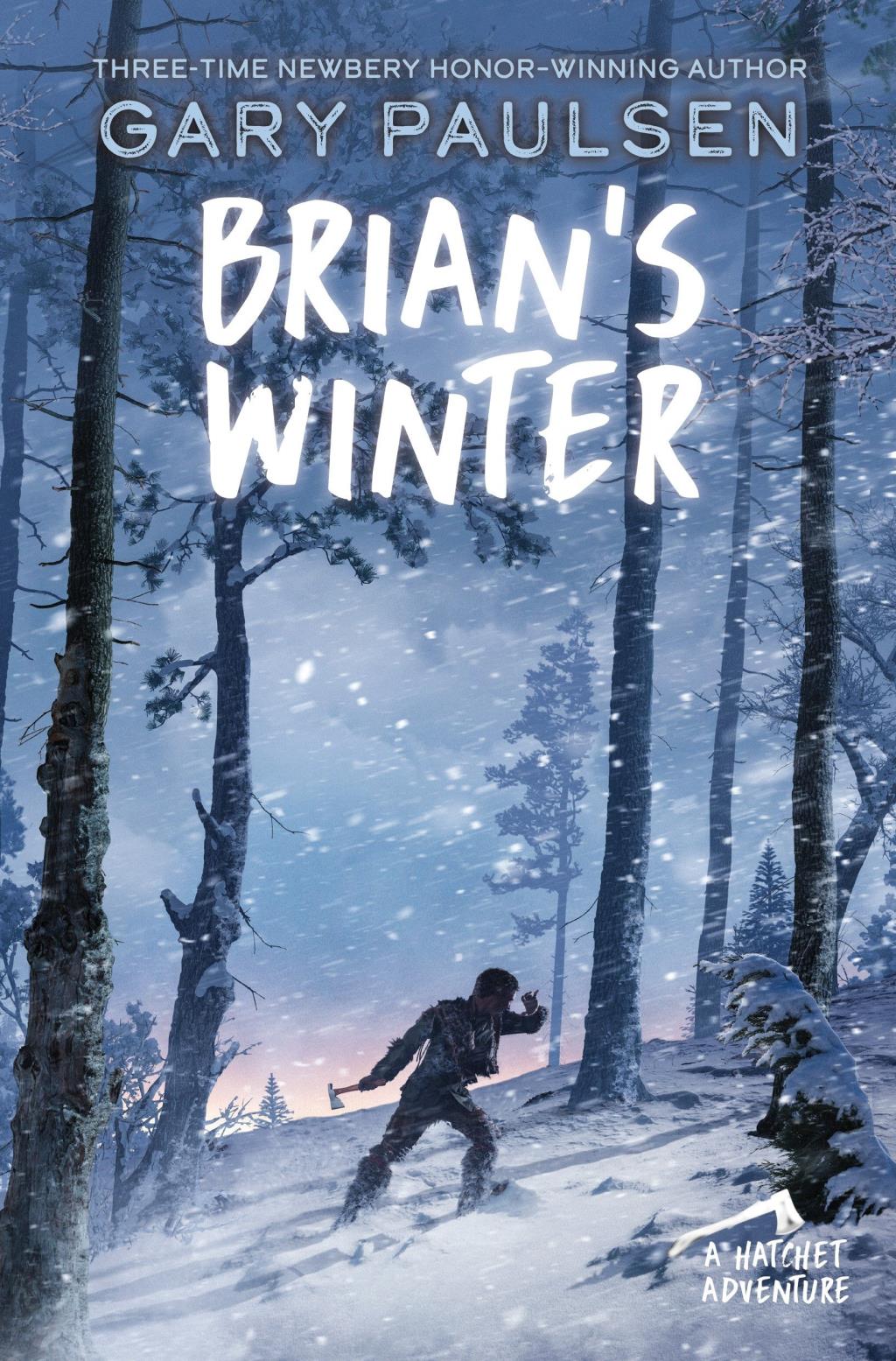 The book, Brian's Winter, written by Gary Paulsen is the third novel in the Hatchet series.
This book is written as an alternate ending to the first novel, the Hatchet. Brian's Winter
discusses a young boy who learns how to survive by himself during the harsh winter, after a
tragic plane crash. This book shows a young boy learning how to adapt to the changing
environment in the wilderness. He encounters many dangers during this book, such as harsh
weather and aggressive predators. Throughout the novel, he learns many important skills, such as
making powerful tools and making warm shelters, which will help him survive during winter.
There were many things that were enjoyable about this book, but my favorite was when
Brian was creating new tools. The book amazed me because you wouldn't expect someone his
age to be creating such powerful tools by himself. It was very intriguing to see what he was
going to create next. Brian would also adapt to his environment very quickly. For example, after
being attacked by bears numerous times, he developed many new tools to protect himself. Brian
created tools such as a war bow, sharper and stronger arrows, and lance. Additionally, he also
made many things to adapt to the weather. He made warm vests out of animal hide and made
adjustments to his shelter so he could keep a fire in his shelter safely. Brian's fast adaptation to
his new environment made the book very interesting to read.
Secondly, the hunting of animals in this novel was another very interesting topic. Similar
to the creation of tools, Brian's hunting was greatly improved due to his fast adaptation to his
new environment. In this story, Brian originally hunts smaller animals, such as rabbits or birds.
After creating larger and more powerful bows, Brian was able to hunt larger animals such as deer
and moose. Brain was a great hunter after practicing and performing so many times. When Brian
would hunt animals, he would always feel remorse for his actions if the prey did not instantly
die. The hunting of animals in this story shows the sad truth that animals need to eat other
animals to survive. The most intriguing hunting events in the story were the hunting of larger
animals. It was always so suspenseful because you wouldn't know if Brian was going to land his
shot. Also, the animals sometimes did not die instantly and this led to many near-death
experiences. For example, in the story, when Brian first created his war bow, he decided to hunt a
moose. When he first landed his shot, the moose did not die instantly and it charged into Brian. It
knocked Brain out and he barely survived because the moose charged into his lance. The
suspenseful hunting events in this story made the book very enjoyable to read.
Though most of this book was very interesting and exciting, there was one major
downside of this book. The repetitive days in this story sometimes made this book not interesting
to read. Each day felt relatively similar. Brian would get up, hunt, and possibly make some new
tools. It was kind of easy to predict what was going to happen the next day. There weren't many
new things happening in this story.
Overall, this book is a pretty good story. This book is recommended for people who read
the previous book, The Hatchet. In addition, this book is also recommended to those who like
books about survival. Brain's creation of tools and his hunting skills made this book very
interesting and exciting to read. I would give this book a 9/10.
Check out Brian's Winter from the Newport Beach Public Library!
Return to full list >>