Become a Book Review Blogger!
Do you enjoy reading and writing? Become one of the library's teen bloggers and help other teens find out about books you love. You can be a volunteer at home!
Must be 12-18, in 7th-12th grade and be able to write in a conversational way with minimum grammar and spelling errors.
Book Reviews by NBPL Teens
Harry Potter and the Sorcerer's Stone by J.K. Rowling
Review by Ashley
Post Date:
03/01/2022 9:00 am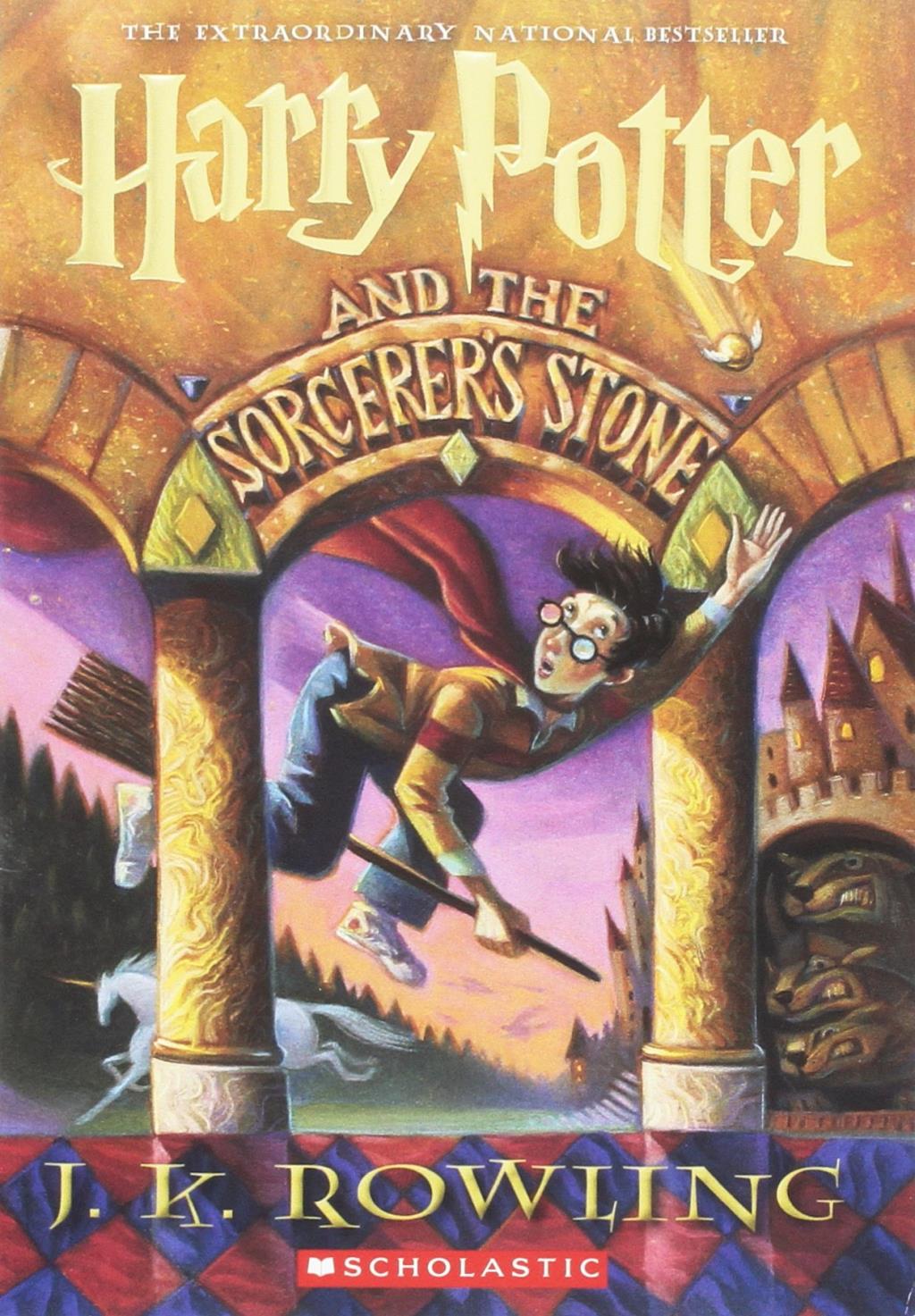 In the famous fantasy novel, "Harry Potter in the Sorcerer's (also called Philosopher's) Stone," you follow the extraordinary life of a young boy. Written by J.K. Rowling, this story brings an amazing plot and wonderful characters. It takes place in the wizarding world, a universe created for this book series. Admittedly, it's a bit much to get your head around at first, but by far one of the most exciting worlds. I loved every aspect of it, from magic to wizard money to quidditch. It's amazing how the author came up with all of it, and I adore all of the details put in.
Harry is the "chosen one." However, his parents died when he was just a baby, and he was sent to live with his aunt, uncle, and cousin. They're a pretty nasty group, and don't treat him very well. So when he gets a letter saying he's been accepted into Hogwarts, a school of witchcraft and wizardry, he's ecstatic. The plot of this book follows his first year (out of seven), and introduces many friends and enemies along the way.
Every character has their own personality, andI grew to love nearly every character introduced. The 'villains' of the story, such as Draco Malfoy, were written well. In terms of true enemies, like Voldemort, he was definitely one I could picture throughout the book. The author created an incredible sense of fear and terror surrounding his character, and it made you wonder what he did to have such a notorious reputation.
The story kept me guessing and had a major plot twist, one that I never would have expected. I found that you don't always know who's good or bad, and this book (and series) will keep you interested in finding out who's on Harry's side, and who's not. The story gripped me and kept me turning the pages, often times I didn't want to put it down. It wasn't super predictable, which is what kept it interesting.
Each and every scene was descriptive, and it was almost as if you were in the book.
One of my favorite scenes was the ending, where each member of the trio had to use their skills. It showed just how well they got to know each other in a year, and how much they trusted each other. It's a fantastic show of friendship and loyalty, and I couldn't be happier with the characters included.
Another favorite was while they were shopping in Diagon Ally, which is a wizard market in a way. I enjoyed reading about all the shops and what they sold. Cauldrons, wands, potion ingredients, owls, nearly everything you can think of!
In terms of dislikes, there's really not much to say. However, I do wish the ending was a bit more drawn out. The whole thing was covered in 1-2 chapters, and while I did enjoy it a ton, I wish it had more buildup. It felt a little rushed, and though very complete and thorough, I feel as though it could have had more reactions from each character and described the situation more.
Overall, I would rate it a 9/10, and I highly recommend it to other teens. It was one of my favorite reads, and this is my second time reading it. I love this series, and it will forever be one of my favorites.
Check out Harry Potter and the Sorcerer's Stone from the Newport Beach Public library!
Return to full list >>