Become a Book Review Blogger!
Do you enjoy reading and writing? Become one of the library's teen bloggers and help other teens find out about books you love. You can be a volunteer at home!
Must be 12-18, in 7th-12th grade and be able to write in a conversational way with minimum grammar and spelling errors.
Book Reviews by NBPL Teens
The Silent Patient by Alex Michaelides
Review by Hannah
Post Date:
03/01/2022 9:00 am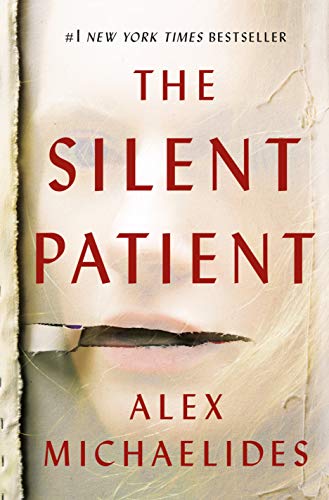 In author Alex Michaelides's debut novel The Silent Patient, Alicia Berenson is a highly renowned painter married to her equally reputable husband, photographer Gabriel Berenson. From an outsider's point of view, they seem to have a picturesque marriage - they live in an upscale, affluent neighborhood in a scenic part of London. On the contrary, unknown to the public, something darker is occurring behind the scenes. One day, Alicia shoots her husband in the face five times, then never speaks a single word over the course of the six years after that fateful incident. Everyone, including a therapist named Theo Faber, the story's narrator, is wondering what could've led to such an event occurring. Alicia, who is currently staying at a psychiatric ward, becomes Theo's next patient, as he is fascinated by Alicia's story and vows that he will help her. He slowly works to unravel the mystery behind Alicia's behavior, untangling a deep, twisted truth of the fateful day Alicia murdered her husband.
Michaelides writes a spectacular first novel, effectively utilizing suspense and betrayal to create an intricate novel filled with unexpected turns that constantly surprise its readers. He takes liberties in sprinkling in hints sparsely scattered throughout the book, enough to keep the reader fed but not completely satiated, as they will be waiting for the grand reveal at the end that undoubtedly will leave them flabbergasted. Although the ending of the story may be predictable for more astute readers, it still leaves one with enough of a shock to be a memorable book.
The Silent Patient explores topics such as deception and lying, as each character has motives often hidden to the other characters. Because of this, they lie and cheat their way out of situations, often appearing to have kind intentions when they have, in fact, the exact opposite. Several characters keep readers in the darkness until the very end of the novel, where their rationales are unveiled, left out in the open for all to see. Michaelides also discusses the idea of good versus evil, revealing the complicated human psyche. Everyone has a dark side to them, and it is in this novel that people's dark sides are brought to light. Even the seemingly purest of people are not who they appear to be, and many face internal struggles between their good and bad sides, trying not to let their bad sides prevail.
Because this book is told from the perspective of both Theo Faber and Alicia Berenson, through her diary, The Silent Patient is further able to examine human psychology as certain aspects of certain characters are revealed to the readers, but not to other characters in the novel. Thus, the reader is indirectly given the role of detective, as they must piece together the stories shared by others to figure out what exactly occurred.
Those who enjoy reading mysteries intertwined with thrillers and large plot twists such as Then She Was Gone and One of Us Is Lying should read The Silent Patient, as it is the perfect book that flows smoothly and concisely, an efficient mystery novel that can easily be read in one sitting. Its sometimes unreliable narrators contribute to a larger mysterious aspect, making it a book that should be read by everyone wanting to find themselves enthralled and shocked by a book sure to make a lasting impression.
Check out the Silent Patient from the Newport Beach Public Library!
Return to full list >>