Become a Book Review Blogger!
Do you enjoy reading and writing? Become one of the library's teen bloggers and help other teens find out about books you love. You can be a volunteer at home!
Must be 12-18, in 7th-12th grade and be able to write in a conversational way with minimum grammar and spelling errors.
Book Reviews by NBPL Teens
Coraline by Neil Gaiman
Review by Andera
Post Date:
03/01/2022 9:00 am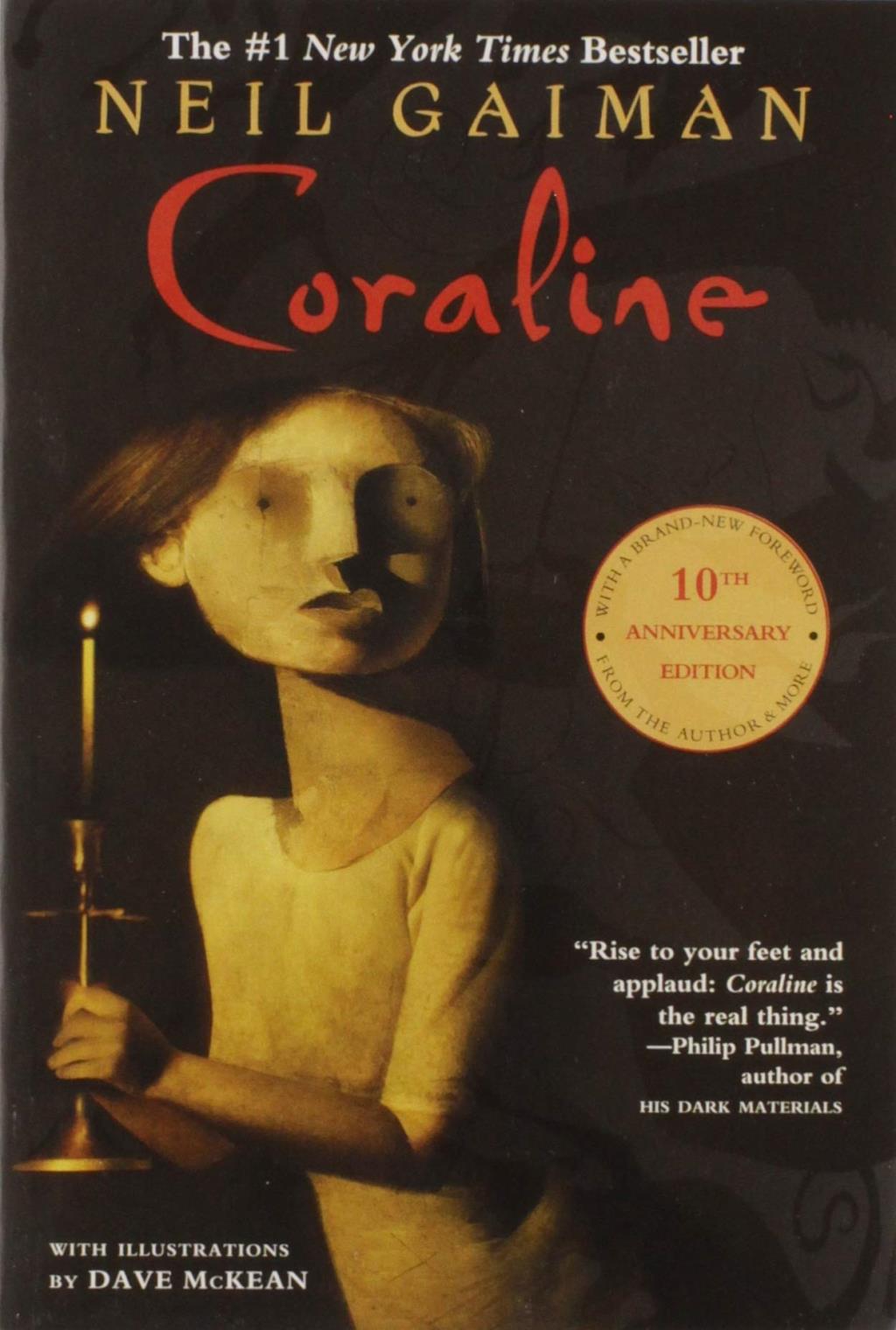 I just finished reading the novel, Coraline, by Neil Gaiman. Since I watched the movie
for the first time somewhat recently and enjoyed it thoroughly, I thought it would be interesting
to compare it to the book. I have been trying to get a hold of this book for a while now, but it
was usually checked out, which is generally a good sign for a novel.
The story has a very exciting and creative plot. It is unlike any book I have ever read.
While reading this book, I often found myself wondering how the author managed to think up
such bizarre and unique scenarios. As strange as the storyline might have been, this novel had me
completely hooked until I finished.
The story starts in the summer, when our bored protagonist, Coraline Jones, moves into
her new house with her mother and father. Coraline's parents are busy, so they try to keep her
occupied by telling her to explore. Roaming around the property, Coraline discovers that one of
the fourteen doors in the house is locked. She later finds that behind this door lies another house,
nearly mirroring her own. At first, this place seems to be an improved replica. It has delectable
food, fascinating toys, adventurous activities, and another set of parents, who claim they want
nothing more than to make Coraline feel happy and loved. The other mother and father tell
Coraline they wish for her to stay with them forever. In order for this to happen, however, they
have to change her. Using her knack for adventuring, Coraline discovers her other mother's
sinister intentions. Suddenly, Coraline finds herself fighting tooth and nail to gain her old life
back.
I was very pleased while reading this book, as it met and exceeded my expectations.
There was so much creativity and thought-provoking material crammed into the one hundred
sixty-two pages that make up the wonderful and fast-paced novel, Coraline.
For the most part, the book very closely resembles the movie, but there are a couple exceptions.
One example of this being, in the film, Coraline shares many encounters with Wyborn, an
anxious boy whom she ends up befriending. The absence of his character in the book
disappointed me slightly; he was one of my favorite characters in the movie, since he provided
the majority of the comedic relief. On the other hand, I can see how Wyborn's presence was
unnecessary in the book, as the plot flowed smoothly from start to finish. I understand now how
he was an addition for the film because his character opened up more possibilities for scenes, and
thus, a longer movie.
I would recommend Coraline to anyone interested in an entertaining, yet dark storyline
containing many valuable lessons. Among these lessons are: be grateful for what you have, do
unto others what you would want them to do to you, and be careful what you wish for.
If you, like myself, enjoy movies like Tim Burton's claymation films: The Corpse Bride,
A Nightmare Before Christmas, and Frankenweenie, I strongly suggest that you read Neil
Gaiman's Coraline.
Check out Coraline from the Newport Beach Public Library!
Return to full list >>