Become a Book Review Blogger!
Do you enjoy reading and writing? Become one of the library's teen bloggers and help other teens find out about books you love. You can be a volunteer at home!
Must be 12-18, in 7th-12th grade and be able to write in a conversational way with minimum grammar and spelling errors.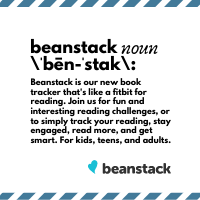 Book Reviews by NBPL Teens
The Kite Runner by Khaled Hosseini
Review by Christina
Post Date:
10/23/2021 2:22 pm
Set in 1970s Afghanistan, The Kite Runner tells the extraordinary friendship between
Amir and Hassan, a wealthy Afghan boy and his Hazara servant. Though they weren't
born to the same mother, they had an incredible bond that transcended bloodline.
Baba, Amir's father, loved both boys. For everything he gifted Amir, he would gift
Hassan. Although Amir cherished Hassan's friendship, he had wanted Baba all to
himself, and he began to feel jealous.

In Afghanistan, cities had the tradition of hosting local kite-fighting competitions. To
win over Baba's love and approval, Amir sought to win the tournament and bring home
the last cut kite. That day, Amir successfully swindles the last blue kite and wins the
competition. However, when Hassan runs for the blue kite, he was intercepted by a
street bully who beats Hassan and rapes him while Amir stood motionless by the
sidelines…

The Kite Runner journals Amir's search for redemption as he attempts to atone for his
sins and find peace within. Though Amir won glory after the kite tournament, he is
unable to enjoy his victory due to his guilt and shame for having betrayed Hassan.
Throughout the rest of the novel, Amir's past sins continue to haunt him, tainting
whatever semblance of happiness he experiences.

Khaled Hosseini penned The Kite Runner as one continuous story with rare flashbacks
to the past or future. As both the main character and narrator of the story, Amir
recounts his tale in a reminiscent manner. The timeline moves forward chronologically,
though there are many instances of foreshadowing in reference to future events.
Through a mostly chronological event sequence, Hosseini is better able to demonstrate
character development and growth as Amir ages to adulthood - the novel's focus.
For me, The Kite Runner warranted a rating of 8/10. I found it hard to like Amir. Unlike
a typical novel, the protagonist is full of flaws. Amir is selfish, jealous, and continuously
runs from his sins. He's afraid of confrontation and often does the opposite of what he
thinks. As the novel progresses, these characteristics made it increasingly difficult to
sympathize with Amir and understand his struggles. He would metaphorically compare
Hassan to a lamb: "Maybe Hassan was the price I had to pay, the lamb I had to slay."
Hosseini repeatedly employs the lamb symbol to illustrate how Amir thought of Hassan
as a necessary sacrifice to win over his father's love. However, on the other hand, Amir's
imperfection is what makes this historical fiction so realistic and heartwrenching.
Readers see that he is only human, prone to blunders.

I would recommend this novel to enjoyers of historical fiction. Readers with an Islamic
background especially may find cultural elements within the storyline deeply personal
and relatable. The Kite Runner is a heartfelt coming-of-age novel I would recommend to
any teen struggling with family and friendships.
Checkout The Kite Runner from the Newport Beach Public Library.
Return to full list >>