Become a Book Review Blogger!
Do you enjoy reading and writing? Become one of the library's teen bloggers and help other teens find out about books you love. You can be a volunteer at home!
Must be 12-18, in 7th-12th grade and be able to write in a conversational way with minimum grammar and spelling errors.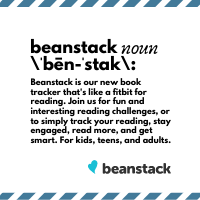 Book Reviews by NBPL Teens
Heartless by Marissa Meyer
Review by Michelle
Post Date:
10/23/2021 12:29 pm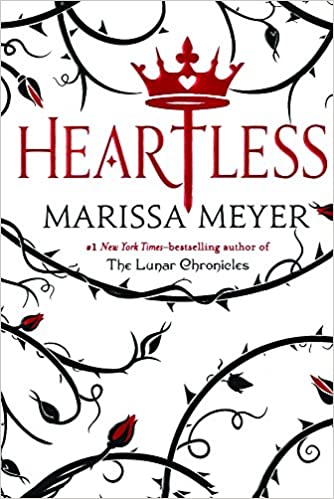 Heartless by Marissa Meyer is an incredible and heartbreaking story. This book is set in the famous Wonderland before the events of Lewis Carroll's Alice's Adventures in Wonderland begin. Heartless is a fantasy book with some Victorian-like elements, and it takes place specifically in the Kingdom of Hearts, where the king is unmarried and looking for a bride. The main character, Catherine, is the daughter of two nobles and favors the hobby of baking. Her dream is to open the first bakery with her best friend Mary Ann. But her dreams start to crumble when she unintentionally catches the attention of the king.
Things only get worse when she meets the new enigmatic, impossible, and handsome court joker, Jest. Catherine starts to catch feelings for the Joker which causes lots of complications regarding her "relationship" with the king, and her dreams.
This book was such a fun experience for me, albeit it was heart wrenching at times. I absolutely loved the appearances of characters like the Cheshire cat, the Mad Hatter, and more familiar Wonderland characters. Heartless also had events like balls and tea parties which had me very eager to keep reading and made me want to escape into this magical land all the time.
I fell completely in love with the characters. The character arcs were phenomenal and though some were distressing, they were equally as exceptional. These characters (and really this entire book) had such a major effect on me. After I finished it, and even while I was reading, I pondered for a long time about these characters and their lives and relationships. In Disney's Alice and Wonderland, which I grew up watching as a kid, I never paid much attention to the side characters or who they might've been in the past. After reading Heartless, all I can think about are the characters in the movie and who or what they have become. I find it fascinating that I used to never even try to understand some of the famous characters, and now, thanks to Heartless, I see them as humans with stories and history.
Although I thoroughly enjoyed this book, there were a few downfalls I had to mention. The first of this is the pacing. I typically never judge a book solely by its pacing, but I wanted to point out that I didn't love this one in the story. I found it to be slow at times, or sometimes rushed, and just overall inconsistent. However, this wasn't a big deal for me, and I could easily look past this and enjoy the book. The plot (which I will refrain from explaining more because I can't say much without spoiling) was a little anticlimactic and predictable. Again, these factors didn't interfere with me still loving this book, but I probably would've adored it more if I didn't suspect what was coming.
In conclusion, anyone who loves fantasy, Wonderland, Victorian-like periods, books without happy endings, and is character-driven, I recommend this book to you. Heartless was an outstanding reading experience and I would totally encourage many people to read it. 9/10 Amazing!
Return to full list >>