Become a Book Review Blogger!
Do you enjoy reading and writing? Become one of the library's teen bloggers and help other teens find out about books you love. You can be a volunteer at home!
Must be 12-18, in 7th-12th grade and be able to write in a conversational way with minimum grammar and spelling errors.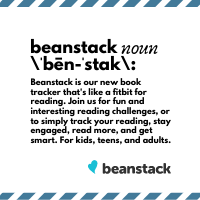 Book Reviews by NBPL Teens
They Both Die at the End by Adam Silvera
Review by Michelle
Post Date:
10/23/2021 12:25 pm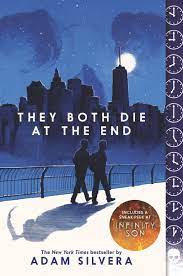 They Both Die at the End, by Adam Silvera is a heartbreaking YA contemporary. This emotional book is about two boys, Mateo and Rufus, who are told that this is their last day to live. The two meet each other through the Last Friend app and embark on a journey together throughout New York City, wanting to truly experience what it's really like to be alive before they die.
Mateo and Rufus are the two main perspectives, but there were many other perspectives of people who the reader only meets once or a couple of times. Personally, my favorite character was Mateo because he was a more anxious and worried character and I really related to that about him. Rufus was a little more carefree and wild. It was so sad and yet incredible to see the characters bond, open up, and come to know each other in under twenty-four hours. This book is definitely more character-driven as the reader gets to know and love the characters who become more than just fictional people to you, they become friends and memories.
In the book, there is a system called Death-Cast that calls a person around midnight on the day of their death and informs them that they will die anytime in the next twenty-four hours. They don't tell you how or precisely when, and they've always been right. When the two main characters receive the call, they react in different ways but are both shocked and worried. The two eventually find each other through an app called, Last Friend, which serves as a way for people who are going to die to make friends with others who are also on their last day or others who will live. Mateo and Rufus go throughout their day getting to know each other and trying things they never would've done before.
What I especially loved about this book was how much it makes you appreciate being alive. Though this book is about death and dying, it is also about living. The main characters value every second because they don't know which one will be they're last. They see the good in life and do things they might've been scared to do before. Mateo and Rufus go on adventures through the city, and though many parts are sad, the characters also had fun and laughed. This book was so much more than just a story, it feels as though I have a connection with the characters as if I once knew them. I also absolutely love how everything connects, and I can't tell you much more than that for fear I'll spoil things.
Even though the title spoils a lot, I recommend this book to everyone. It's heavy and sorrowful, but it also makes you feel so much. I think everyone can relate to at least one thing in this book, and it will impact you in a strong way. This book also allows for philosophical or deep conversations that will change the way you view things for the better.
In conclusion, I recommend this book to everyone. It's one of my all-time favorites, a strong 10/10.
Checkout They Both Die at the End from the Newport Beach Public Library.
Return to full list >>