Become a Book Review Blogger!
Do you enjoy reading and writing? Become one of the library's teen bloggers and help other teens find out about books you love. You can be a volunteer at home!
Must be 12-18, in 7th-12th grade and be able to write in a conversational way with minimum grammar and spelling errors.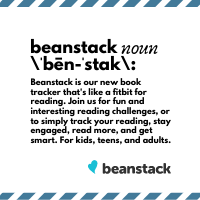 Book Reviews by NBPL Teens
Snow Falling on Cedars by David Guterson
Review by Yoojin
Post Date:
06/01/2021 9:00 am
David Guterson's historical fiction novel Snow Falling on Cedars, set in San Piedro
Island, revolves around the trial of a Japanese American named Kabuo Miyamoto, who is
charged with the murder of a white fisherman, Carl, in 1954 who had suspiciously drowned.
Through a trial of racism, seemingly reasonable yet incomplete evidence, and the haunting
memories from before and after World War II, both readers and characters attempt to determine
the truth behind the fisherman's death. In the midst of a heavy snowstorm and thick cedar trees,
Snow Falling on Cedars mixes love and loss with racism and injustice as it reveals the long
lasting traumatic effect of the incarceration of the Japanese residents in San Piedro during World
War II.

Meanwhile, memories of a love affair between a young white boy (by the name of
Ishmael Chambers) and a Japanese girl (Hatsue, who would become Kabuo's wife) also continue
to linger within the trees and forests of San Piedro. Guterson unfolds a story of the boy who
promised to marry the worried Japanese girl, regardless of others' objections and racist scorn for
the girl's background. Despite their caution to make sure their relationship remains hidden from
society, their naive actions take a sharp turn and soon, the once confident white boy is left on the
island to watch his Japanese lover and her family relocate themselves under strict orders.
World War II and President Roosevelt's Executive Order 9066 was a traumatic event for
the residents of San Piedro Island. Ishmael Chambers returns from the war as an armless war
veteran who makes his living as an editor for the local newspaper, Carl returns as a silent veteran
struggling to look beyond the anti-Japanese prejudices he brought back from the war, and Kabuo
also returns as a war veteran but one who guiltily regards himself a murderer for fighting on the
American side and killing Japanese soldiers. With the white residents of San Piedro Island
exhibiting even more anti-Japanese sentiment after the Japanese Americans returned from the
internment camps, Kabuo faces a prejudiced trial turned against him after being involved in a
land deal with Carl.

Hatsue and Kabuo had married in the internment camp. As Ishmael Chambers watches
the trial of his past young lover's husband and is unable to move on from his childhood
memories with Hatsue, Chambers can't help disliking Kabuo throughout the trial. However,
when Ishmael stumbles across strong evidence in the lighthouse that indicates the true reason
behind Carl's fatal accident, his broken heart struggles to decide whether he should be honest and reveal the information to Hatsue or take revenge on her for abandoning their young relationship.

This novel made me so immersed into the plot, the trial, the setting, and both the internal
and external conflicts of the characters, that I immediately wanted to do extra research on the
historical background of the book – specifically the true nature of the incarceration of
Japanese-Americans and what it was really like inside the internment camps. It made me really
curious about the massive increase in anti-Japanese sentiment in America during and after
WWII. I give this book a 10/10 and recommend it to any other teenager or young adult, who may
also find the historical context of this emotional novel to be very interesting and even unexpected
in some ways.
Checkout Snow Falling on Cedars from the Newport Beach Public Library.
Return to full list >>