Become a Book Review Blogger!
Do you enjoy reading and writing? Become one of the library's teen bloggers and help other teens find out about books you love. You can be a volunteer at home!
Must be 12-18, in 7th-12th grade and be able to write in a conversational way with minimum grammar and spelling errors.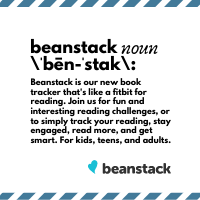 Book Reviews by NBPL Teens
A Moveable Feast by Ernest Hemingway
Review by Claire
Post Date:
06/01/2021 9:00 am
Ernest Hemingway once famously said "Paris is a moveable feast." Indeed, his memoir, published posthumously in 1964, is an ode to the city of lights. Filled with Hemingway's trademark terse prose, the novel transports the reader to the streets of 1920 Paris, where other artists and writers ate, drank, and wrote in cafes. Each chapter of A Moveable Feast is typically centered around one character; "Scott Fitzgerald" discusses the marital and artistic troubles of F. Scott Fitzgerald, who was a close friend of Hemingway's and whose writing suffered from the jealousy of his wife, Zelda, "Miss Stein Instructs" is about the genius of Gertrude Stein, who famously edited much of Hemingway's work. While some chapters are nostalgic and lighthearted, showcasing simple times when Hemingway was happy, poor, and writing hard, others are darker, like "The Pilot Fish and the Rich," which details how Hemingway met his second wife.
Hemingway's prose is beautifully stark, and he is adept at painting scenes, characters, as well as his own turbulent emotion. He recognizes what is human in all of us, and the tragic human conditions that keep writers and artists from happiness, that sometimes talent does not equal greatness when faced with greater adversities like jealousy, poverty, alcoholism, or ill-fated love.
Overall, I would rate this book a 10/10. Hemingway makes readers feel like they have known Fitzgerald, Ezra Pound, and himself all their lives. Each chapter contains a lesson on life, and as the book progresses, the reader sees how, for better or worse, Hemingway's life becomes complicated by the other genius writers that he meets. Their stories and circumstances lead him to muse over human nature. The famously greatest lesson of all, which he imparts in A Moveable Feast, is to "write the truest sentence that you know."
My personal favorite character was Scott Fitzgerald, to whom Hemingway dedicates an entire sketch. In his sketch, Hemingway lays all his worries about Scott nakedly before us, writing about how Scott suffered from alcoholism and the jealousy and schemes of his wife, Zelda, with whom he was hopelessly in love. In A Moveable Feast the great Fitzgerald becomes a man beset by troubles, vowing repeatedly that he will quit drinking and begin writing, only to drink again the next night, and blind to the insanity of his wife. Most tragic is the unspoken story of how Hemingway and his first wife, Hadley, looked on the Fitzgeralds' troubles with a sort of amusement and a belief that they would never encounter such unhappiness, because the reader and Hemingway both know that in a short time, Hemingway will know how it feels to be a man who truly believes himself to be in love with two women.
A Moveable Feast allows great literary names to become people, sometimes happy, sometimes struggling and offers a deep insight into those people and the nature of people in general. It is also a beautiful ode to the French capital. It is a story that you never want to end.
Checkout A Moveable Feast from the Newport Beach Public Library.
Return to full list >>