Become a Book Review Blogger!
Do you enjoy reading and writing? Become one of the library's teen bloggers and help other teens find out about books you love. You can be a volunteer at home!
Must be 12-18, in 7th-12th grade and be able to write in a conversational way with minimum grammar and spelling errors.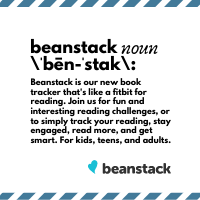 Book Reviews by NBPL Teens
Caraval by Stephanie Garber
Review by Ashley
Post Date:
06/01/2021 9:00 am
Caraval by Stephanie Garber was one of the most intriguing books that I have read in a long
time. The plot is twisted and mysterious and the writing is absolutely beautiful. I would definitely
recommend this book to any fantasy or mystery lovers. Here is a brief look at the story:
Scarlett Draga has lived on the island of Trisda for her whole life. She has always dreamed of
attending Caraval with her sister Donatella. Caraval is an interactive performance where the
lines between magic and reality blur. Just days before her arranged marriage is set to take
place, Scarlett receives the opportunity of a lifetime: A chance to visit Caraval on the Caraval
Master's private isle. For Scarlett and Donatella, this is the perfect chance to escape their
abusive father and take a forbidden adventure. With the help of a young sailor named Julian,
they travel to Caraval to take part in the performance. But, as soon as they arrive, Donatella
disappears mysteriously. It turns out that in order to win Caraval, Scarlett must find and rescue
her younger sister from the Caraval Master, Legend. Though Caraval is "only a game", Scarlett
questions reality as she hunts for her sister. She sees things, people, and places that she never
could have imagined. Things are never as they seem. Terrible secrets lay hidden beneath the
surface of Caraval. On a desperate quest for her sister, Scarlett must discover the truths of
Caraval, and the truths within herself.

This book actually reminded me a lot of Charlie and the Chocolate Factory, just a darker, more
grown up version. Both Scarlett and Charlie receive a golden ticket to a magical place. There,
they participate in a high stakes competition with a life changing prize. Throughout the story,
they experience incredible things, some wonderful, some terrible, all beyond their wildest
imagination. And of course, each story is run by their own, crazy, eccentric host.
My favorite element of Caraval was the plot. While it mirrored that of Charlie and the Chocolate
Factory, the author still made it their own and created a story unlike any I've read before. Plot
twists kept me on my toes through the whole story. I would say more, but I don't want to spoil
the story. Another thing that I really loved was the writing and descriptive language that the
author used. It allowed me to visualize the story and the setting. This really brought the story to
life, creating an unforgettable book.

The one thing I would have liked to see more of in this story is character development. While the
characters had interesting backstories, their personalities fell a bit short. Very few, if any of the
characters had distinct character arcs, they remained static throughout the story. As I mentioned
before, the plot and the description were incredible, but this made the characters an
afterthought. Despite lack of character development, the author managed to interweave an
element of romance throughout the story. This was interesting and unexpected, giving the story
an extra dimension.

All in all, I absolutely loved Caraval and I would totally recommend it. It was intriguing, beautiful,
and complex. I could not put it down. I've already checked out the sequel, Legendary, and I
cannot wait to read it.
Return to full list >>