Become a Book Review Blogger!
Do you enjoy reading and writing? Become one of the library's teen bloggers and help other teens find out about books you love. You can be a volunteer at home!
Must be 12-18, in 7th-12th grade and be able to write in a conversational way with minimum grammar and spelling errors.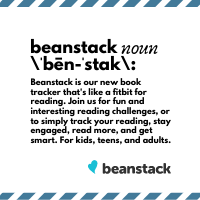 Book Reviews by NBPL Teens
Prodigy by Marie Lu
Review by Samar
Post Date:
05/03/2021 9:00 am
Prodigy is the sequel to the novel Legend, which consists of a trilogy. Prodigy follows the events
of Day and June after they go against the Republic and escape to Las Vegas. The purpose of
the young rebels is to become closer with The Patriots in order to heal Day's leg and also attack
the Republic for their wrongdoings against the innocent citizens.

I chose to read Prodigy because I was really amazed with the first book of the trilogy, so moving
on to the second book was a complete no-brainer. I was interested to see what would become
of June and Day after they basically overthrew half of the Republic's central power and still
managed to escape. I mostly wanted to read about how the young couple develops despite the
major differences in their lives and how they have lived to date. Furthermore, I wanted to read
about what Day would do to find his only living brother left, who is still in captivity by the
Republic.

My favorite character in Prodigy was Day. I chose Day as my favorite character because he is
very skilled, selfless, and loving towards June. He fought through an enormous amount of pain
with his bad knee and risked his life multiple times to make sure June was safe. It is revealed at
the end that Day encourages June to become the new Elector's assistant because he knows he
is going to die of a brain disorder, so he decides that June needs to move on. This is selfless
because initially, Day was completely against the idea of June becoming closer with the new
Elector, given that the Elector also has feelings for June. Overall, Day's personality is near
perfect and he was my favorite character in Prodigy.

My least favorite character in Prodigy was Razor. I disliked Razor because he lied to Day, June,
Tess, and Kaede about his real plan. Initially, he persuaded Day and June that they were going
to help him assassinate the new Elector for the benefit of the nation. SImply, he wanted to cause a rebellion that would later aid in the reconstruction of the United States. However, Razor was just an officer hired by the senators of the Republic to assassinate the new Elector, simply
because the senator's dislike him. This caused a lot of danger to come towards Day and June,
and his selfishness caused Razor to become my least favorite character in the novel.

In conclusion, Prodigy was a very emotional and heartfelt novel, packed with a lot of twists and
turns. This led to the book never becoming repetitive and led to it always staying fresh, keeping
readers engaged. I definitely recommend this book to teens, especially if they have read the first
book of the series, Legend. If you are into the Hunger Games or Divergent series, this book and
trilogy are just for you. I would give Prodigy a ⅘ stars, as it was more on the emotional side,
which is something I am not very used to.
Return to full list >>