Become a Book Review Blogger!
Do you enjoy reading and writing? Become one of the library's teen bloggers and help other teens find out about books you love. You can be a volunteer at home!
Must be 12-18, in 7th-12th grade and be able to write in a conversational way with minimum grammar and spelling errors.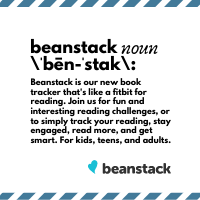 Book Reviews by NBPL Teens
Time Bomb by Joelle Charbonneau
Review by Hargun
Post Date:
04/12/2021 12:00 pm
Time Bomb by Joelle Charbonneau is about six high school students with all different personalities trapped in a school that's been rocked by a bomb. When they hear from the radio that the bomber is still inside, they must work together or turn on each other to stay alive. Tad is on the football team with the popular Frankie, a white boy, and the pair may be a little more than just friends. Latino Z has been pegged as the class do-well; Palestinian-American Rashid, an observant Muslim, feels extra conspicuous now that his beard has started growing. Of course, everyone knows the white daughter of a U.S. senator, the perfectly popular Diana. The wildcard is olive-skinned Cassandra, the new kid in school. When word reaches the gang that the bomber may still be inside the building, tensions rise and the small bonds just being forged threaten to disintegrate. The third-person perspective shifts chapter to chapter, letting readers into each of the character's heads. Some of the characters are fuller than others (Z is frustratingly thin), but through their eyes the author lays out the geography of the school before the bombing and smartly paces the aftermath.
The characters are very stereotypical, but it enhances the book itself because you are always questioning whose problems are so bad that they decided to blow up the school. It's the interactions between the students, most of whom don't know one another prior to the bombing, that give the book its heart. This is constantly balanced with efforts towards survival, however. I do think that the combination works, and will keep kids reading. This aspect really helped make the book amazing because it constantly made you think, which created a bigger connection between the book and the reader. Another thing that really adds to the book is each character having their own problems and feelings they are going through, but each problem is something very serious that all teenagers face everyday. This was great to see because it brings awareness to the readers that those feelings and problems aren't wrong, and others feel them too, so talk about it. The book has strong messages throughout its entirety; suicide, being an outsider, bullying, etc.
Time Bomb really does focus on everyday lives and even finds the time to explore relationships. This is kind of funny because who would be thinking about that when you are trapped in a blown-up school, but perhaps it shows the predictability of high school students. That being said, the rest of the book isn't predictable. Instead it is intense and fills your mind full of questions, which is a tell-tale sign of a good book. As you read you think it was one person, but then they say or do something and then you're thinking it has to be someone else. Each chapter is full of surprises and it really gets your heart racing. When things just start to calm down, all of a sudden then just become crazy again, which makes the book very hard to put down.
Overall, this was a fantastic book. Time Bomb was very captivating, and will have readers filled with questions until the very end. It's a great mix of genres as it's a mystery, thriller and YA novel all rolled into one. I would rate this book a 4.5/5 stars and the reason for this is there are some filler chapters and pages that make the book feel lengthy, but nonetheless, it's a great read. Charbonneau makes the bold move of letting readers—though not all the characters—know who the bomber is right away. This pivots the suspense from a whodunit to a survival tale, and the author effectively charts the action, taking time to allow readers to discuss current events and the perils of false assumptions. If you're after a book that will surprise you with every page, then this is the book for you!
Return to full list >>