Become a Book Review Blogger!
Do you enjoy reading and writing? Become one of the library's teen bloggers and help other teens find out about books you love. You can be a volunteer at home!
Must be 12-18, in 7th-12th grade and be able to write in a conversational way with minimum grammar and spelling errors.
Book Reviews by NBPL Teens
Little Women by Louisa May Alcott
Review by Evan
Post Date:
07/01/2020 9:00 am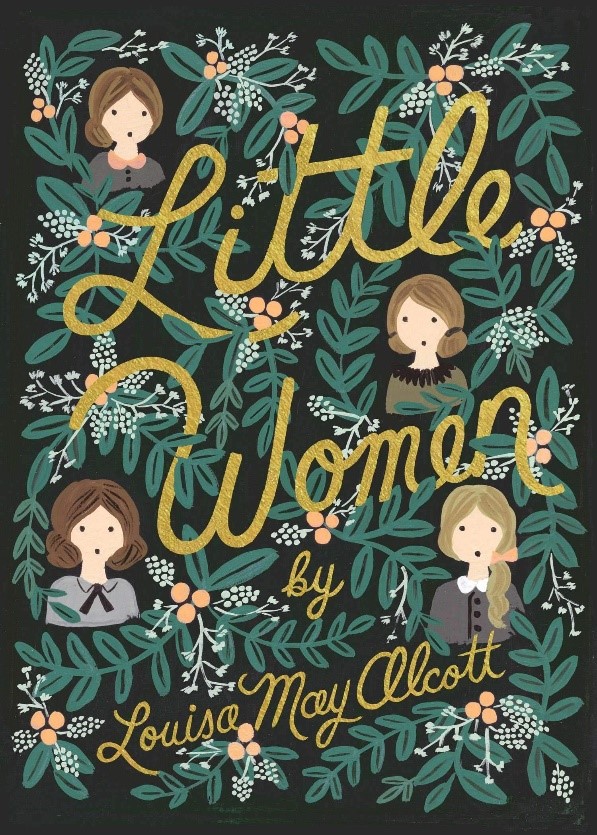 This novel Little Women by Louisa May Alcott is a classic coming-of-age fiction story written in third person omniscient narrative. It takes place in a small New England town during and after the Civil War over a fifteen-year time span. It follows the lives of the four March sisters, Meg, Jo, Beth Amy, but mainly Jo, and their trials and tribulations as they mature from children
and teenagers into adults. Throughout the book the characters correct their major flaws and learn to put aside their personal dreams during times of hardship, and sacrifice themselves for their family.
In the story Little Women, the character I most enjoyed reading about was Jo March. She was the protagonist of the story and was the most well rounded character. She was very humble and did not worry about money and the lavish and luxurious things in life unlike her sister Meg whose goal at first was to marry into money. She would do anything for her family and wanted to help others. However, one of her major flaws that she would continue to correct throughout the novel was her temper. Sometimes she would lash out at others wrongfully. This character flaw of hers made her the antagonist as well because at times she was her own worst enemy.


Personally, my favorite part of the story that I enjoyed the most was when during Christmas, their father which they referred to as (Papa) returned home from the hospital and Beth started to feel better. This was the only time in the story when everybody in the March family was happy and doing well. However, this would unfortunately not last too long. The most heartbreaking part of the story was when Beth passed away. Unlike all her older sisters, Beth did not have an extravagant goal to accomplish in life, like Meg who wanted to get married and have children, or Jo who wanted to become an independent writer, or Amy who wanted to become a famous artist. She wanted to stay home with Mr. and Mrs. March where she would
feel safe and be happy. Beth would always be remembered as the kindest, sweetest, and the most gentle member of the family. She was the "baby" of the family who everybody loved and would take care of. Throughout the story along with the March sisters' life journey, valuable lessons are learned about overcoming obstacles, difficult life circumstances, and self-sacrifice.
I believe that many people would relish this book. The story is about romance, love, fear, and happiness. There are the four March girls with many different goals in life to accomplish. Their mother, which they call (Marmee), is taking care of them while their father is serving in the war. She is the glue that holds everyone together and inspires morals and good values to her children. I would definitely recommend this to anybody from sixth-grade (12 years old) plus. From this book, you learn to cherish every opportunity in life, money is very important, but it is not everything, and love your family and respect each member no matter what the circumstances are.
Checkout Little Women from the Newport Beach Public Library.
Return to full list >>