Corona del Mar Library Featured in American Libraries 2020 Library Design Showcase
Post Date:
08/18/2020 12:18 pm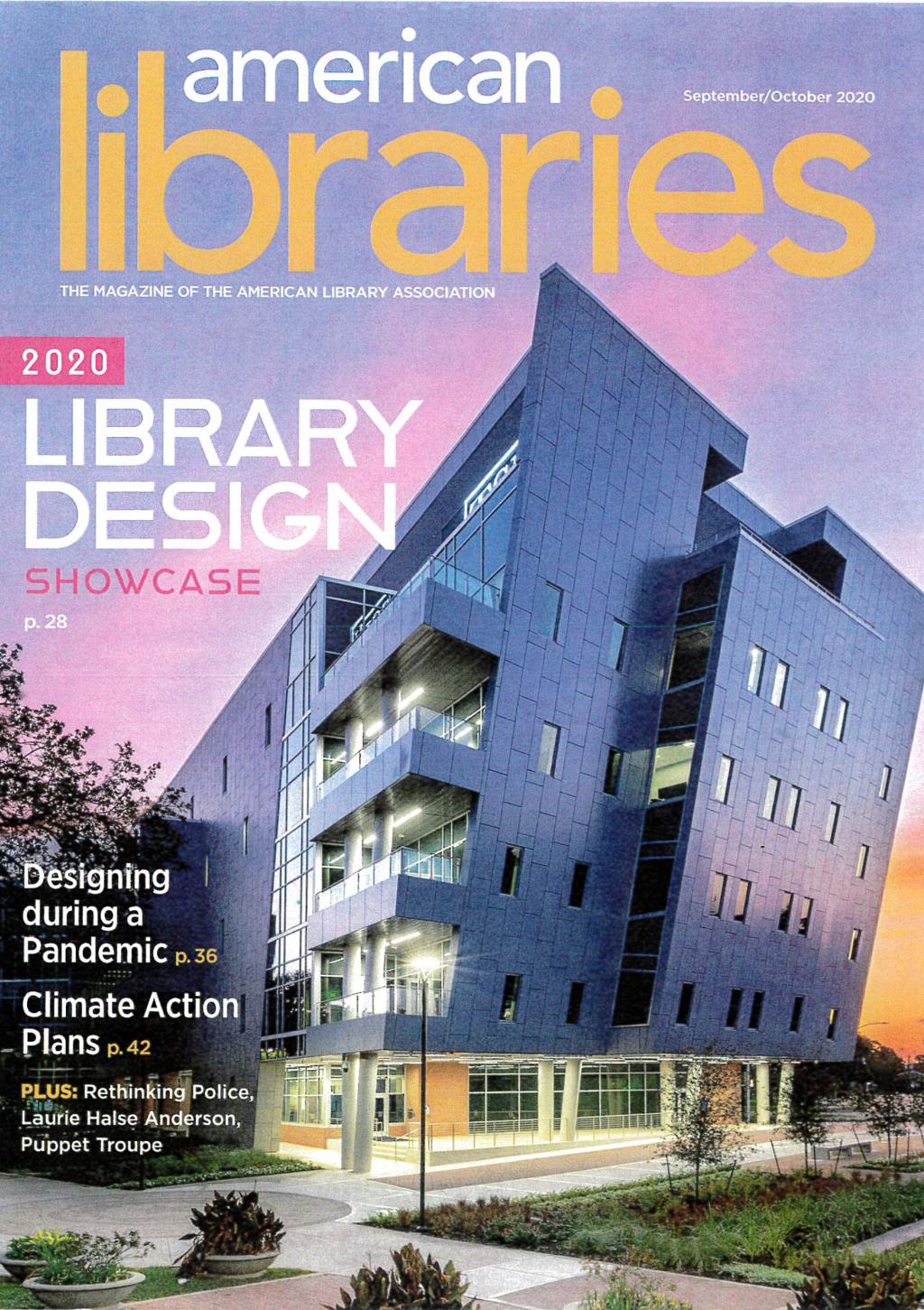 The Newport Beach Public Library Board of Library Trustees is pleased to announce that the Corona del Mar Library was selected as a showcased library in the 2020 Library Design Showcase published in the September/October issue of American Libraries, the magazine of the American Library Association (ALA). American Libraries' annual Design Showcase features the year's most impressive new and renovated libraries. The magazine looks for "shining examples of innovative library architecture that address patrons' needs in unique, interesting, and effective ways."
The Corona del Mar Library was featured as a unique "shared space" library, highlighting the innovative joining of the Corona del Mar Library and Fire Station No. 5. The article also makes note of the library's "colorful children's area, reading spaces for teens and adults, stroller parking and the outdoor porch for year-round use by the seaside community."
Library Services Director Tim Hetherton noted, "The City Council, Board of Library Trustees, and staff from the Library, the Fire Department, and Public Works are justifiably proud of the branch's innovative dual-purpose functionality and efficiency. It is a beautiful and well-used building set in a vibrant and proud community."
The Corona del Mar Library, located at 410 Marigold Avenue in Corona del Mar, is one of four libraries in the Newport Beach Public Library system, which includes the Central Library, Crean Mariners Branch Library and Balboa Branch Library. The 10,314 square-foot Corona del Mar Library and Fire Station No. 5 was designed by WLC Architects to replace two aging adjacent buildings in order to maximize interior space, energy efficiency and parking areas. The joint-facility opened in September 2019.
For more information on the Newport Beach Public Library, visit the website: www.newportbeachlibrary.org. For questions, please call (949) 717-3800, option 2 or send email to: library@newportbeachca.gov.
Return to full list >>